Delta Ijaw APC Condemn Udengs Appointment, Call for For His Sack.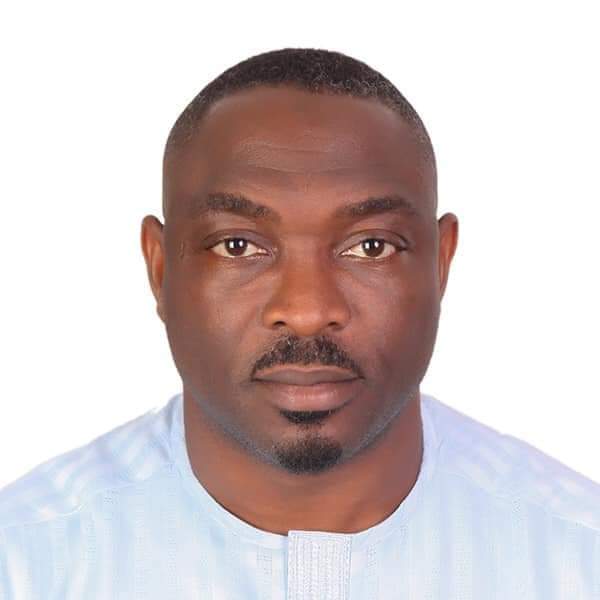 Delta Ijaw APC Condemned The Appointment Of A Core PDP MAN Udengs Eradiri As SA Youth To Sole Administrator NDDC: Calls For His Immediate Sack and Disbandment of Illegal Akwa NDDC Sole Administrator
In an emergency meeting called by we the aggrieved members of Delta Ijaws APC held on Sunday 10th January 2021 at ELIKO Hotel, Delta State dealt on the issue of a purported appointment of one Core Opposition, a "PDP Main Man" Udengs Eradiri as SA Youth to Sole Administrator of NDDC, Mr. Effiong Okon Akwa. The Ijaws of Delta APC extraction found such appointment of non-party member, a core PDP man for that matter, by Sen Godswill Akpabio the Minister of Niger Delta Affairs and Mr. Effiong Okon Akwa the Sole Administrator NDDC as very grievous, provocative and deliberate attempt to insult the sensibility of Niger Delta APC faithfuls especially the capacity of APC Ijaw youths who have been sacrificing tirelessly for the party; it's a deliberate act to ridicule and weaken the resolves of members of the APC faithful in Niger Delta. As in, we cannot give what belongs to children to dogs. We cannot empower our opponent to defeat us or give them upper hand in future elections.
If the said Udengs want any appointment, he should look for it in his party PDP or the right thing to do is to immediately defect from PDP to APC, though we will not take him serious even if but still reject him until he has stayed for three months, proven himself loyal and shows commitment to the party norms and values. In other words, Udengs should either defect to the APC or be removed from the position; he can't be in one political party and have appointment in another; he can't serve two masters at once. Besides, APC have thousands of capable hands to man the SA Youth on NDDC in Delta Ijaw APC. This moves against his appointment is not to pull him down or undermine Ijaw interest but to buy him into APC fold as politics is a game of party interest first.
In the first instance and by law, does the Federal Government have the right to appoint a sole administrator to head the Niger Delta Development Commission (NDDC)? Again, does the Minister of the Niger Delta Affairs and Sole Administrator NDDC have the right to appoint a "Core PDP Man" who did not decamp publicly, as SA Youth under APC government? No PDP government will do this whether at the local, state or federal level: this is how the PDP has been treating us, they think of their own first and never considers APC faithfuls for any appointment.
Come to think of it, Is it the PDP Youth that they appoint as SA youth that will dictate for APC Youth to comply? This is an attempt to create fights between the two party youths because if the APC youth refused to listen or take directive from the PDP youth, this could lead to tention, public chaos and even death because the PDP youth will want to bring in his own to fight for him which is bound to happen on this SA youth appointment matter, its already happening if you are following social media updates.
We consider the appointment of a PDP youth as an attempt by Sen. Akpabio and his cohorts to deliberately weaken the APC capacity to win future elections especially 2023 election for the benefit of the PDP and the party should be aware of this.
Therefore, we reject in strong term the PDP Man SA Youth NDDC appointment, and we are giving the party one week to sack the PDP youth or else we will mobilize a massive protest to their door steps.
Again, after due consultations and long deliberations, we are calling on our party leaders at the APC National and our leader President Muhammed Buhari led APC Federal Government to as a matter of urgency look into this matter and with immediate effect remove the core PDP youth Udengs Eradiri as a purported SA Youth to Sole Administrator NDDC and replace him with an Ijaw APC youth.
More over, the imposition of Effiong Okon Akwa as NDDC Sole Administrator is an illegality of the highest order. We are calling on Federal government led APC to as a matter urgency dissolve the illegal Sole Administrator NDDC and constitute the substantive board and management in line with the enabling law governing the commission for the itche free running of the commission towards the development of the Niger Delta. If the unconstitutional and illegal Sole Administrator NDDC is not disbanded in the next one week, we will seek every legal miss to acquire justice.
In addition, we are using this medium to warn every party leaders at the Federal and State who are bent on empowering and giving out our opportunity to the opposition party members to wrestle with us in the scheme of things and for the sake of party interest stop such wicked act because we will no longer tolerate such act from any of them.
Signed:
Comrade Preye Tambou 08133040633
Mr. Prince Benafa 08068010009
Mr. Cyril Suokumoh 08103134748
CC:
1). APC National Caretaker Chairman.
2). The Presidency.
3). All APC South South State Caretaker members.
4). Hon Minister for Nigeria Delta Affairs.