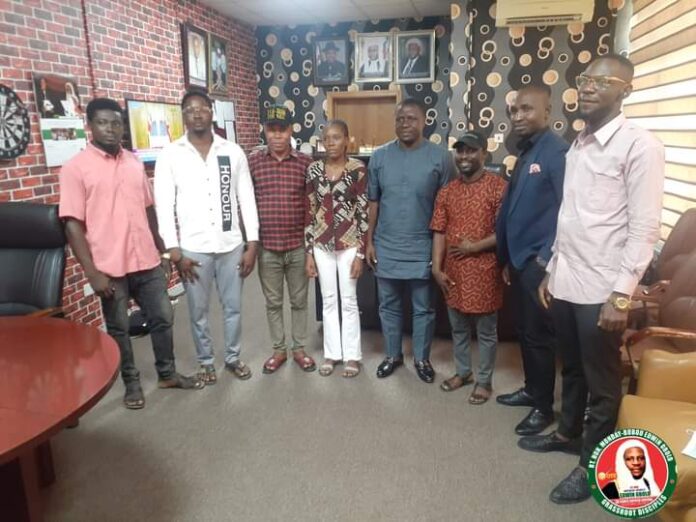 The Former Speaker, Majority Leader of the House and the Member Representing the Creative Characters of Southern Ijaw Constituency II in the Bayelsa state House of Assembly, Rt. Hon Monday Bubou Edwin Obolo Meets and familiarise with the Tarakiri Youth Association Leadership led by Her President, Comr. Ibulu Ambaiowei in His Office at the State House of Assembly Complex, Amarata.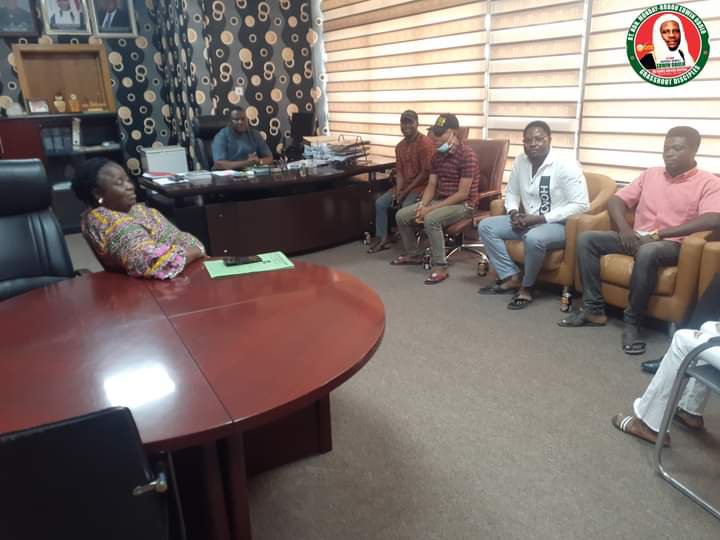 Speaking, the President unbehave of the Tarakiri Youth leadership uses the rare Privilege to appreciate and commend the leader for always reaching out to the Tarakiri Youth, ensuring their development and projecting them for prosperity at all available opportunities such as job Creation, educational advancement, political upliftment and other solidarity supports and reach-out schemes. The youth equally seize the opportunity to further request appealingly for the leader to Reach out to the Tarakiri youths academically as they unveils the free Jamb Form scheme for her student and Youth.
The majority leader of the house, Rt. Hon Obolo Bubou expresses Joy and Fulfillment towards the youths of Tarakiri, his constituents for their unflinching support rendered to him unapologetically at all times and their peaceful dispositions in dealing with Her people and Leaders. He hqually appreciate the leadership of the Tarakiri youths for finding him worthy to visit and partner for the betterment of the people of Southern Ijaw Constituency II, Tarakiri youths in particular and promises to always render quality service towards the development of her people especially the youth.
The leader equally affirms his readiness and determined resolve to always reach out to the youth, make commitments towards the Tarakiri youth Free Jamb Form Scheme even as he unveils plans and purchase of chairs and desk for the Community Primary School (CPS) Igeibiri community which will be delivered to the School in no distance time.
I believe in the development of the young people and the advancement of our people and I will continue to do my Best by the Grace of God to better the Lots of Our People, Especially the youth, the Leader Opined in Addendum.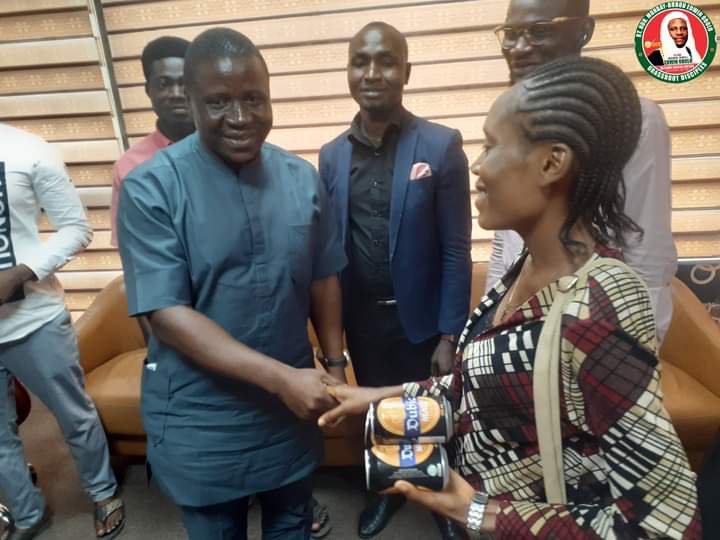 Track News
Email us @ tracknewsng[at]gmail.com
Call or Whatsapp: +2347010000762, +2348123398260