Open Letter To Governor Douye Diri of Bayelsa State On The Herder-Farmer Crisis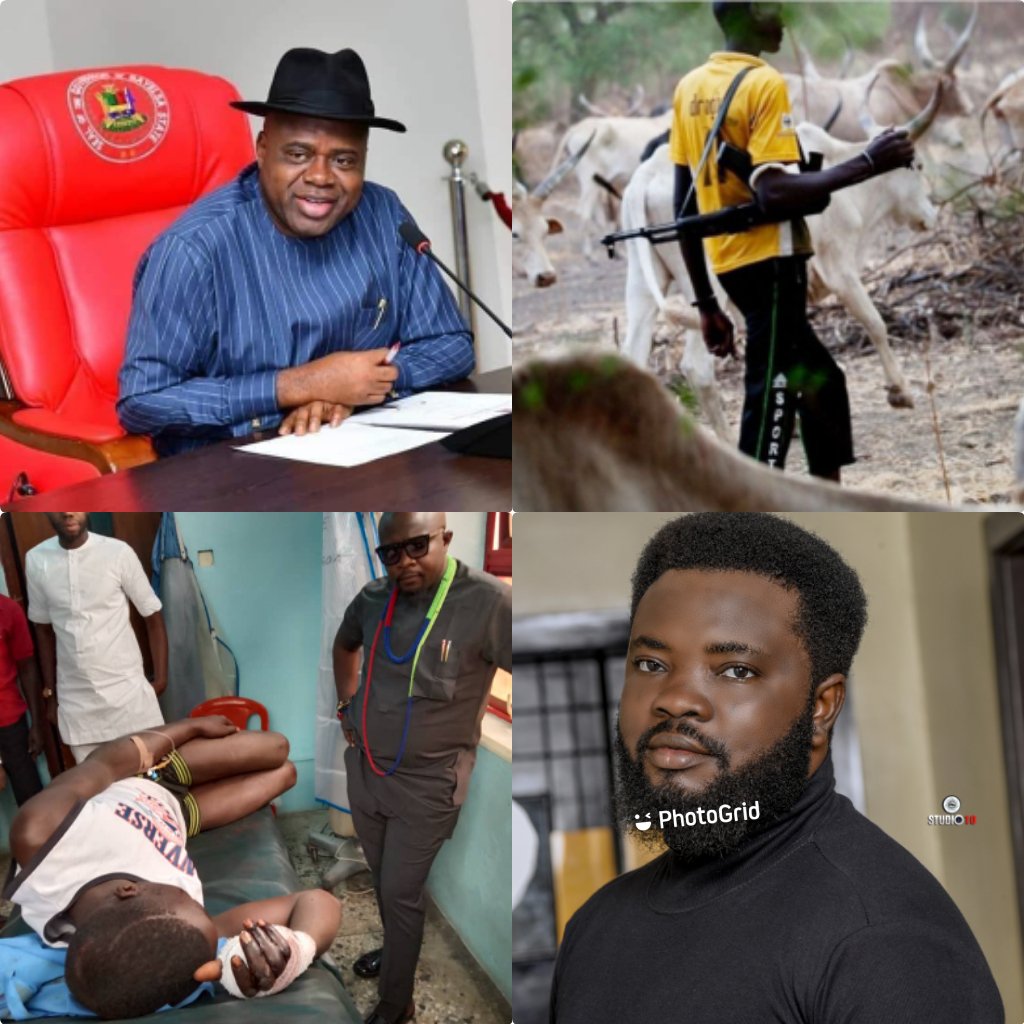 Open Letter To Governor Douye Diri of Bayelsa State On The Herder-Farmer Crisis
Your Excellency Sir,
I chose this medium for an open letter to respectfully reach out to you, in view of the existential danger presently confronting the peoples of Bayelsa State. It is no longer news that Nigeria has become an open killing field stalked by the so-called Fulani 'herdsmen', a roving band of terrorists acknowledged by the Global Terrorism Index as the fourth most dangerous terrorist organisation in the world.
The crux of the matter is that while every community in Nigeria is alive to this danger posed by this band of terrorists and have openly rejected the penetration projects variously referred to as 'cattle colonies' and 'ranches' advanced by their sponsors who currently control the levers of power at the centre, the elite in Bayelsa State have maintained a felonious silence over their forceful occupation of Bayelsa land and murderous activities within. It is possible that the silence is induced by honest ignorance of the dynamics of the activities of these terrorists, and therefore requires some enlightenment by a recourse to some aspects of our history, but I will leave that part of the history for another day.
Dear Governor Douye Diri, in the light of the on-going Fulani herdsmen's killings and destructions in many places in our country, many Bayelsans are living in fear. In most of our rural communities, our farmers and their families are afraid to do their accustomed work on the farms. Across our country, farms, farmers and their families, are being destroyed and killed daily by roving cattle and herdsmen. When farmers go to sleep in the night these days, they are no longer sure whether their farms would be there in the morning; whether the cattle herds would have wiped out everything during the night. They are no longer sure whether their villages would be allowed to sleep peacefully through the night, or whether the killer herdsmen would come in the dark, kill villagers, burn their houses, and attack the women and children. Nobody is sure where and when the sudden attacks would come, or what the magnitude of the killings and devastations would be.
So far, we have recorded uncountable casualties from their murderous activities. Earlier today Saturday 20/02/2021, I saw a Facebook post from the Central Zone Chairman of Ijaw Youth Council IYC Comrade Clever when he visited a farmer and his son in the hospital who were brutalised by herdsmen in Ogbia Local Government Area of Bayelsa State. The situation requires desperate attention, Your Excellency Sir. As you very well know, we seriously need to improve on agricultural productivity in this state. To that end, most authorities and leaders of our state have been trying to encourage our people to return to the land. Since you became Governor, you have repeatedly contributed your very influential voice to the call for agricultural growth. And you have made it a priority in your policies, plans and programmes. In many parts of our state, the return to farming is still very slow and very hesitant. And now the herdsmen are scaring even the few farmers away from the farms.
I have in the above offered little insight into the threat the 'herdsmen' pose to our collective existence. I am inclined to suggest some solutions. The first solution is based on assumptions. If the present conflict is truly farmer-herder and driven by climate change as some have argued, the Bayelsa State Government should as a matter of urgency (as lives of Bayelsans are at stake) sponsor an executive bill to prohibit open grazing in Bayelsa land as is done in all civilised countries. The states from which the herdsmen are coming have been the recipients of cash to push back desertification, and fortunately for them, the Chinese have evolved biotechnique for growing vegetation in the desert, they should buy into it and not export the consequences of their negligence to other states.
If Bayelsa indigenes have cows that are also grazing in the open, they should be summoned and asked to put them into ranches and encouraged to make the state self-sufficient without relying on cows from the north.
Also, there are already existing cattle markets in Bayelsa Palm; they should be re-organised to be exclusively managed by Bayelsa State indigenes. Northern cattle traders can bring in their cows, sell and go – no settlement and no occupation. Nigeria is not a frontier state but a country of indigenous people.
May I kindly and humbly warn that if proactive steps are not taken now, we might soon find ourselves in 'dishonourable graves'. It requires practical action and the time to act is now Your Excellency Sir.
Thank you for your attention.
From your Loyal Advocate
Hon. Ogidi Ben Bara OBB.