Bayelsa Volunteers Boss Receive Peace Award.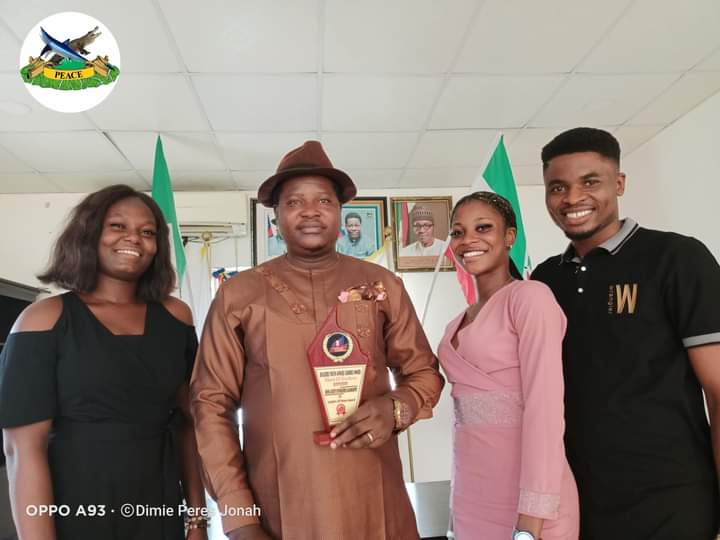 The acting Chairman of Bayelsa State Volunteers, Hon. Oyinkuro Lucky Asanakpo has received an award of excellence. The award which was presented to the Chairman by the executives of Builders Youth Affairs in his office in recognition of his leadership qualities.
According to the spokes person of the group, Engr. Wisdom Macbeth said, the Chairman was considered for the award entitled Leaders of Peace Award in recognition of his hard work and dedication in combating crime in the State.
The activities of the Volunteers has helped in no small measure in reducing the crime in the state and that merits an award, the point man observed.
In his brief acceptance speech, the Chairman said he was humbled by the award adding that the award will spur him to work hard for the common good of the state.
He has paid glowing tribute to the Executive Governor of Bayelsa State, Sen. Douye Diri, his lovely wife, Mrs Asanakpo Christabel Fome and members of the staff for the good work they have been doing over the years.
The award session was also witnessed by the Secretary of the agency, Hon. Ifiemi Ebite