Full List: Identities Of BDC Operators Arrested For Financing Boko Haram Revealed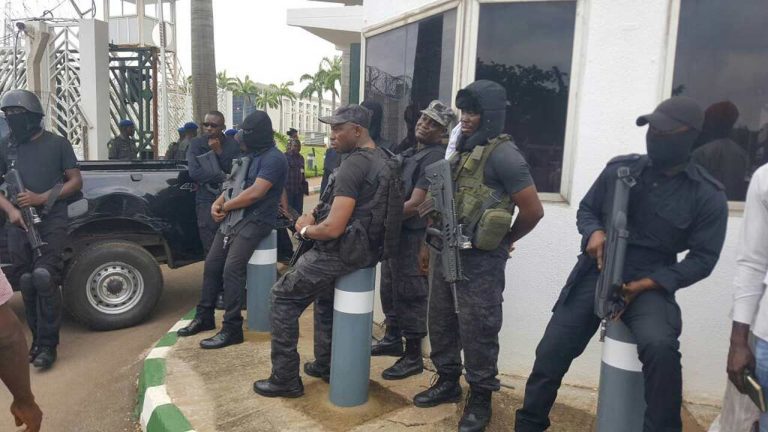 The identities of arrested Bureau De Change operators who were facilitating the transfer of money to Boko Haram terrorists have been revealed, TrackNews online reports.
Recall that the Senior Special Assistant to President Muhammadu Buhari on Media and Publicity, Garba Shehu, had in March, disclosed that security agents had arrested the BDC operators.
He had said some Nigerians transferring money to the sect from the United Arab Emirates (UAE) were working with the BDC operators.
"Bureaus de change are facilitating money to terrorists. We have already worked with the UAE. Convictions have be achieved of Nigerians who are transferring money to Boko Haram terrorists and this also happens domestically. And I tell you that by the time we finish this investigation, the shocking details will surprise many Nigerians," Shehu had said.
According to Daily Trust, dozens of persons have been arrested by security agents in an ongoing nationwide crackdown on suspected financiers and collaborators of Boko Haram.
In Kano, traders at the foreign exchange open market in Wapa, Fagge Local Government, were picked up in March.
Prominent among the BDC operators arrested in the state are:
Baba Usaini
Abubakar Yellow (Amfani)
Yusuf Ali Yusuf (Babangida)
Ibrahim Shani,
Auwal Fagge,
Muhammad Lawan Sani (a gold dealer)
Four of the arrested BDC operators are related to two persons jailed in Dubai last year on similar charges.
Sources have revealed that the operation is being coordinated by Defence Intelligence Agency (DIA), in collaboration with the Department of State Services (DSS), the Nigerian Financial Intelligence Unit (NFIU) and the Central Bank of Nigeria (CBN).
As part of the operation, billions of naira traced to businesses belonging to persons of interest have been blocked in banks in series of "post no debit" letters sent out to banks by the CBN and NFIU. The apex bank has also lately obtained court orders directing freezing of dozens of accounts flagged for suspicious transactions.