How Nigerian Army Killed ESN Commander, Ikonso In His Sleep – IPOB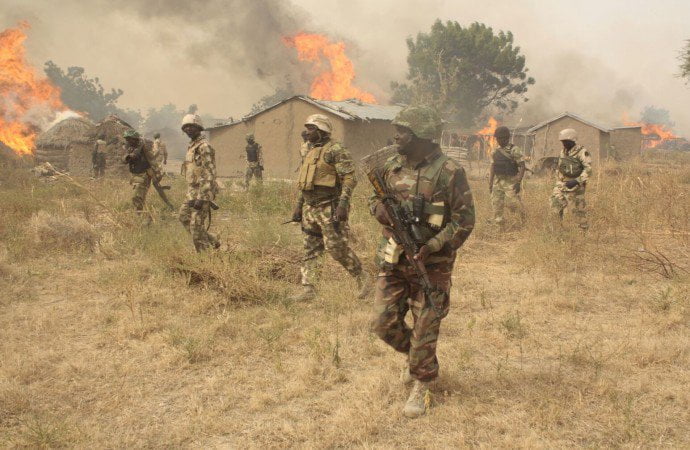 The Indigenous People of Biafra (IPOB) has accused Nigeria's security operatives of killing the Eastern Security Network's (ESN) commander, Ikonso in his sleep in his father's compound in Imo State on Saturday.
In a statement to newsmen Tuesday, IPOB spokesperson, Emma Powerful, dismissed reports that Ikonso Don was killed during gun battle.
He also accused Fulani herdsmen of ganging up with security operatives to eliminate Ikonso because he drove them out of the southeast.
IPOB spokesperson said: "Nigerian media initially failed to investigate and report the accurate information about the death of Commander Ikonso and those with him. Sections of the media only peddled lies and fake news dished out by the same security agencies that murdered Ikonso in his sleep.
"The bitter truth the Nigerian Government didn't want people to hear, which IPOB disclosed at the said interview, was that Ikonso was murdered in his father's house, not in any imaginary ESN camp or battlefield as the liars would hope to have us believe.
"The same Army, Police and DSS in Imo State that never for one day arrested or prosecuted any Fulani terror herdsman ravaging Imo State before the coming of Ikonso; the same Nigerian security agents that have always provided cover for terrorists and bandits, had the guts to ambush and kill the only man that drove Fulani terrorist herdsmen out of Imo State. Something Hope Uzodinma, Ohaneze Ndigbo and those Efulefus that conspired to kill him was not able to do.
"Commander Ikonso and the men with him in his father's house were murdered by the Nigerian state with the help of APC (All Progressives Congress) politicians and Ohanaeze Ndigbo leadership in Imo State. The worst part is that they lied about it."
The group however maintained that it was not created to attack innocent lives but to go after terrorists disguising as Fulani herdsmen in the South-East region.
IPOB insisted that Governor of Imo State, Hope Uzodinma, Ohanaeze Ndigbo President, Prof George Ndigbo and other chieftains of the APC in the state conspired to kill Ikonso for waging war against Fulani terrorists.