If I Had Second Chance, I'd Still Marry Odumakin — Widow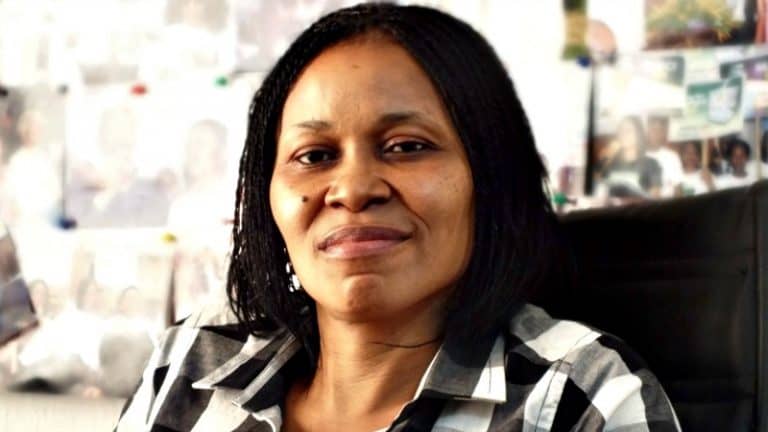 The body of the late spokesman of Afenifere, Yinka Odumakin, arrived in his hometown, Moro, Osun State, on Friday for the final burial rites.
The arrival of the corpse into the town had a long convoy in solidarity, while his body was taken to his residence at Annex Royal Hotel Area, Moro.
The officials of the state government had earlier in the day received the body of the late activist at Asejire, an Osun/Oyo boundary community.
The Chief of Staff to the governor, Charles Akinola, who received the body on behalf of the state government, described Odumakin as an illustrious son of the state.
Akinola said, "Mr Yinka Odumakin was not just a leader of conscience, a finest human rights leader in this country, but a nationalist, as he was such a first-class Yoruba nationalist as well."
The deceased's wife, Dr Joe Okei-Odumakin, in her response, appreciated the state government, adding that the legacy of her husband would remain forever.
She said, "Here is Yinka's corpse. He was my friend, comrade, soulmate, and husband. If I came back to this world over and over, I would get married to him again and again."
"We are grateful to the State of Osun, for the great reception at this sober moment. When a spokesperson stops speaking, you know how heavy it is, but our consolation is that Yinka's ideals and legacy live forever."
Okei-Odumakin urged Nigerians to rededicate their lives to a better Nigeria.
Speaking with newsmen at the Moro country home of the late right activist shortly after the body arrived on the premises located on Ewuru Street, Moro, the widow said her late husband was against massive killings and was for true federalism and a restructured Nigeria.
She said, "He was against massive killings, he was for true federalism and a restructured Nigeria. He was for a Nigeria that works, he was for the protection of human rights, he was after doing things right."
"This is the heaviest part of my life, to speak about this comrade after knowing him for over three decades. One thing is certain, that his ideas are going to live forever."
"What he stood for will never die and the moment that his physical body will be interred, we want to plead that people should rededicate their lives to a better Nigeria for a race that works."
The deceased's wife noted that the lying-in-state will commence from 8 am and will end by 10 am on Saturday at the playground of Origbo Grammar School.
The Chief of Staff to the governor noted that Oyetola would attend the event in person.
He said, "Mr Governor will be here tomorrow (Saturday) to demonstrate how important, how valued Mr Yinka Odumakin is. He sent his condolences to the family."