Airstrike: Nigerian Air force Wipe Out Bandits In Kugu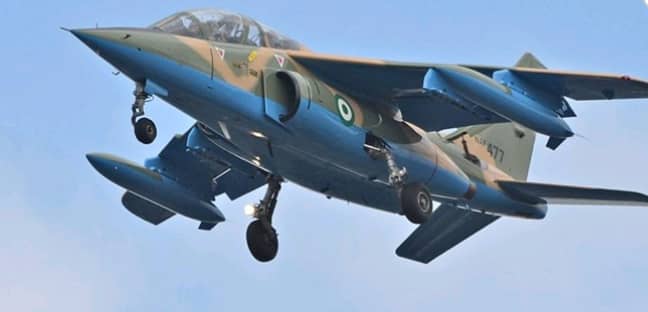 The Nigerian Air force in Kaduna, has launched airstrikes against a group of bandits. The bandits who were planning to launch an attack in Birnin Gwari Local government area of the state were killed in the recent airstrike.
The Nigerian Air force launched the airstrike as a result of the recent attacks and kidnapping by unknown gun men in the state. The bandits were killed yesterday.
The Air force acted on the intelligence report it received of bandits gathering at the outskirts of Kugu to launch attacks on communities in Birnin Gwari local government area of the state
The airstrikes wee carried out by the, Operation Thunder Strike (OPTS) troop of the Air Force.This was confirmed on Monday, in a report by the Kaduna State Government.
The Kaduna State Governor, Nasir El-Rufai has therefore commended the air force for the successful operations.
Meanwhile the rate of banditry in Kaduna shows that 949 people were abducted while 323 people mostly males were killed in the last three months.