BARAZA CEO Solicits Support of Members, As Audit Team Uncovers Fraud..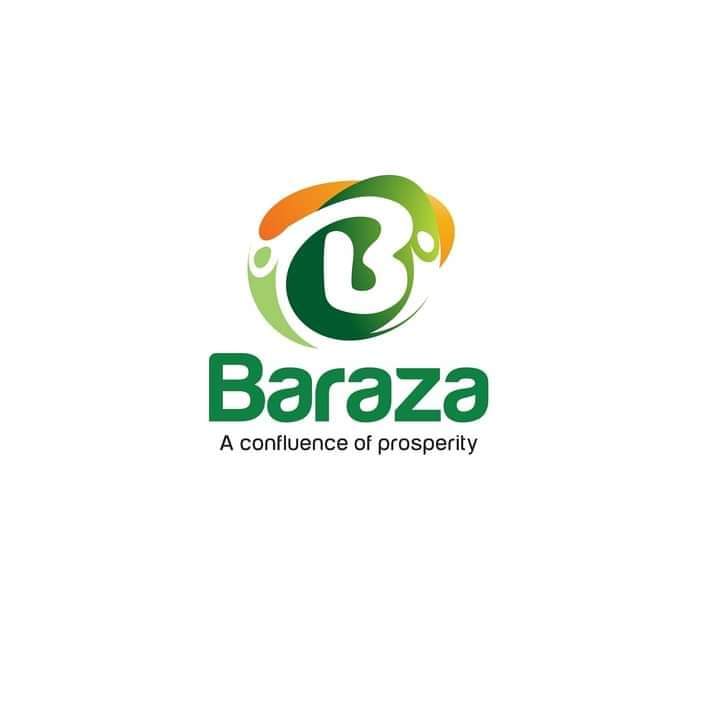 Pleads with Members to be wary of Rumour Mongers, Agents of Destabilization
The Chief Executive Officer of BARAZA Multipurpose Cooperative Society Limited, Arc Dr. Miebi Bribena disclosed at the weekend in Yenagoa , Bayelsa State that its Special Audit Team has been able to uncover internally and externally perpetrated frauds during the course of investigation.
Arc. Dr. Bribena who made the revelation in a weekly progress report on Facebook live, said the Roadmap to Recovery Plan would not be actualized if the acts of sabotage and frauds were not actualized and purged from the system.
The CEO revealed that some fraudulent staff in connivance with their friends and relations have defrauded the Cooperative to the tune of hundreds of millions of naira.
According to him, 'We have had multiple reports of suspicion of deliberate attempts to sabotage our operation and suspicion of the act of fraud both from internal and external elements.
'As a result of this, we commissioned a Special Audit Team nationwide to audit our financial transactions. It will interest you to note that very interesting, heartbreaking and mind boggling revelations have been surfacing.'
'The Roadmap to Recovery will not be complete, if this act of sabotage and fraudulent practice are not identified and the system purged.
On the Road to Recovery, it will interest our esteemed members to know that the team of auditors have succeeded in uncovering enormous fraud from our system, ranging from capturing fake names and paying huge sums of cash to such accounts on a daily basis and issuance of cash receipts and diversion of funds to personal accounts without remitting the money to Baraza account.
Others are, 'receiving cash from members and recording it in the receipt as a POS transaction, then diverting the cash to personal accounts without remitting the money back to Baraza and deliberate payment to families and friends in multiple folds and receiving the same back using proxy accounts.
'Also, staff are using personal/friends accounts to receive refunds from genuine members who are overpaid and these staff never remitted this money back to Baraza or authorized recovery account,
'Staff have deliberately sabotaged and stole Baraza money to go and start their own Cooperatives and Trading platform , and I guarantee you all Baraza money shall be recovered .
'There is an attempt to eraze record in the database and in the automated payment system to mislead the auditors and the investigation among other findings. I am glad to announce that the auditing was so smart to detect this and the security operatives are on top of the matter.
'I want to use this medium to ask genuine members who had received multiple payments and had returned same to any staff account to kindly avail the cooperative a proof of refund , as auditors' trace may automatically terminate such members account without due refund, and such matter will be reported to the security authority as fraud if there is no compliance.
'Anyone that has received money that does not belong to him should kindly come forward and return the same, noting that receiving money that does not belong or due to you is a crime and only restitution can stop us from pressing charges against you, if we discover this .
'We want to assure all our members that we are committed to purge our system and ensure that Baraza bounces back bigger, stronger and better by the 19th of July, 2021.
Arc. Dr. Bribena, therefore assured members that stolen monies would be recovered, adding that there would not be a sacred cow as anybody found culpable irrespective of his/her position would be treated in accordance with the Criminal Act
He, however, pleaded with members and the general public to shun rumour mongering and all the wrong stories making the rounds, especially on the operations of BARAZA.
He said, 'I am fully on ground and I will make sure that we are on ground to rectify the situation in our Cooperative; for example, there was a case of one of our generators being moved to the place of our operation outside the office because of epileptic power supply, so that we can continuously make sure that our recovery is not disrupted.
There are rumours that I am planning to run out of town that is why I am moving out that generator.
Please we can not always dwell on rumours in this state. I want to state again that I am fully on ground and by God's grace, come 19th of July, 2021, our normal operations will commence.
On refund, the CEO disclosed that 50 members in the N100,000 category who applied for termination were refunded this week.
He said the process might appear slow but the Cooperative was making progress, and, therefore, assured people that applied for termination in this category that it would soon get to their turn
This week's payout appears to be the lowest ever since we commenced payout to our members who have applied for termination starting with the N100,000 category.
This week, we are able to make payments to only 50 people in this category. Now it may appear that the payment is slow but the most important thing is that there is a gradual upward movement according to the availability of funds.
'We have seen a recovery of our system by introducing a new trading platform which is very encouraging.