Confusion over parallel APC State Secretariats in Yenagoa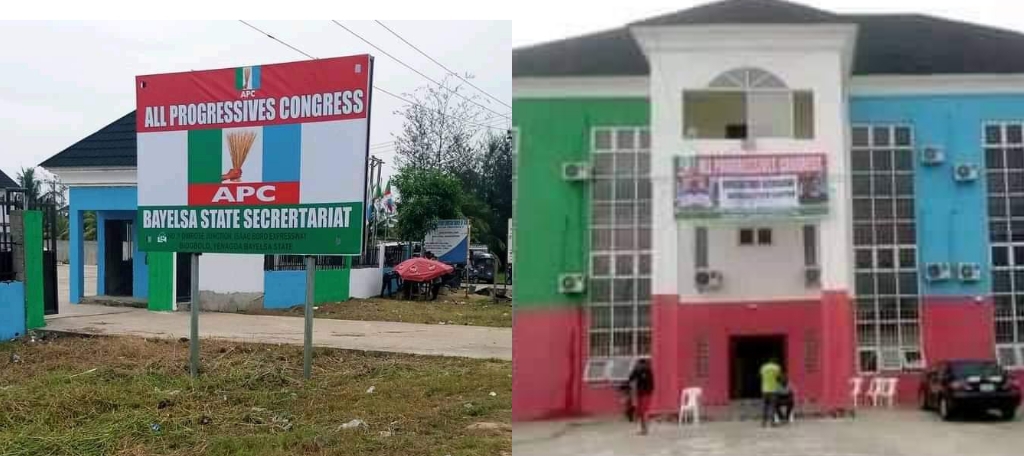 The internal crisis rocking the Bayelsa State Chapter of the All Progressives Congress, APC, took a new twist with one of the factions setting up a parallel State Secretariat in another part of the Yenagoa, the state's capital.
It was learnt that the latest development is not unconnected to the frosty relationship between the two rival camps, one controlled by Minister of State Petroleum, Timipre Sylva, and the other, by former Agriculture Minister, Heineken Lokpobiri.
The establishment of a parallel Secretariat at the Biogbolo area of Yenagoa by the Ifala Itubo-led faction of the APC appears to be an indication that the rivalry between political heavyweights, Sylva and Lokpobiri has finally come to a head.
The move by the Ifala Itubo faction which is loyal to Lokpobiri has been interpreted by political watchers as a sign of their preparedness to wrestle with Timipre Sylva for the control of the APC structure in the state.
The parallel Secretariat has in the meantime generated anger amongst the APC members loyal to Sylva, whose Secretariat is located at the Bay-bridge area of Yenagoa. One such person is the party's chieftain, Izzy Yakiah.
The Bayelsa State APC has been bedeviled with internal crisis since the loss of the governorship election to the Peoples Democratic Party, PDP, in 2019, a situation further worsened by the continuous defection of key members to the main rival, PDP.