DOCUMENT REVEALS HOW NDDC PAID AMAECHI'S WIFE N926.2MILLION IN ONE DAY FOR UNEXECUTED PROJECT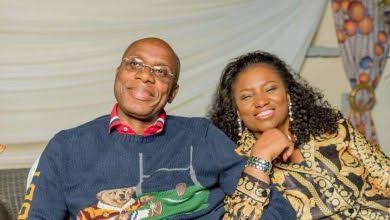 Wife of Transport Minister, Rotimi Amaechi, Mrs. Judith Amaechi is again in deep corruption scandal over an unexecuted project awarded to her foundation, Empowerment Support Initiatives, ESI by Niger Delta Development Commission, NDDC worth over N926.2million in 2012.
Financial records of ESI for the years 2011, 2012, 2013, 2014, 2015, 2016, 2017, and 2018 exclusively obtained by TrackNews Online and currently being analyzed show a pattern of sleaze, fraud, and money laundering by Mrs. Amaechi's non-for-profit organization.
This development is different from the N48billion payment made by the NDDC in 2019 for another unexecuted project awarded to her foundation when Nelson Brambaifa was the acting Managing Director.
According to an investigation by the www.tracknews.ng on June 28 2012, a payment was made through a Diamond Bank Acct # 0026637694 belonging to Judith Amaechi's ESI, a non-for-profit organization, wherein she collected N926.2million from the NDDC, for work never done.
According to the financial records, on July 2, 2012, ESI owned by Mrs. Amaechi also collected two Advance Payment Guarantee, from NDDC in the amounts of N648.3million and N277.8million, all for work not done and with no procurement cover.
Sources told TrackNews Online that although the Auditor General office queried the payments, but nothing was ever heard about the transaction. Judith Amaechi's husband was the incumbent governor of Rivers state at that time.
A few days ago, TrackNews Online had exclusively reported how the former NDDC boss, Brambaifa, a lackey of Amaechi, appointed Acting MD of NDDC in January 2019 and sacked in August of 2019 following allegations of corruption in NDDC under his leadership had conspired with Judith Amaechi to fleece the nation with fictitious contracts.
Sources at the NDDC conversant with the deal told TracKnew Online that Mrs. Amaechi had through her Non for-profit organization, Empowerment Support Initiatives, ESI, received a N70billion contract from the agency to train Niger Deltans in skills such as Tailoring, Soap making, Carpentry and others.
She received N48billion as initial payment, but she spurred the contract.
A report of the scandalous contracts has now been tabled before the Attorney General and Minister for Justice, Abubakar Malami for his action.
TrackNews Online investigations show that between 2012 to 2020, Mr. Amaechi has singlehandedly pushed his nominees as MD of NDDC.
Chris Uboh, Chibuzor Ugwuoha, Ibim Seminitari and Nelson Brambaifa are all Amaechi's lackey he used to loot billions through phony contracts to himself and wife at the NDDC, according to insiders familiar with his scheme.