EXPOSED! SYLVA, MAMMAN DAURA, BUHARI'S AIDES SHARE $100M BRIBE MONEY FROM MARGINAL FIELDS SALE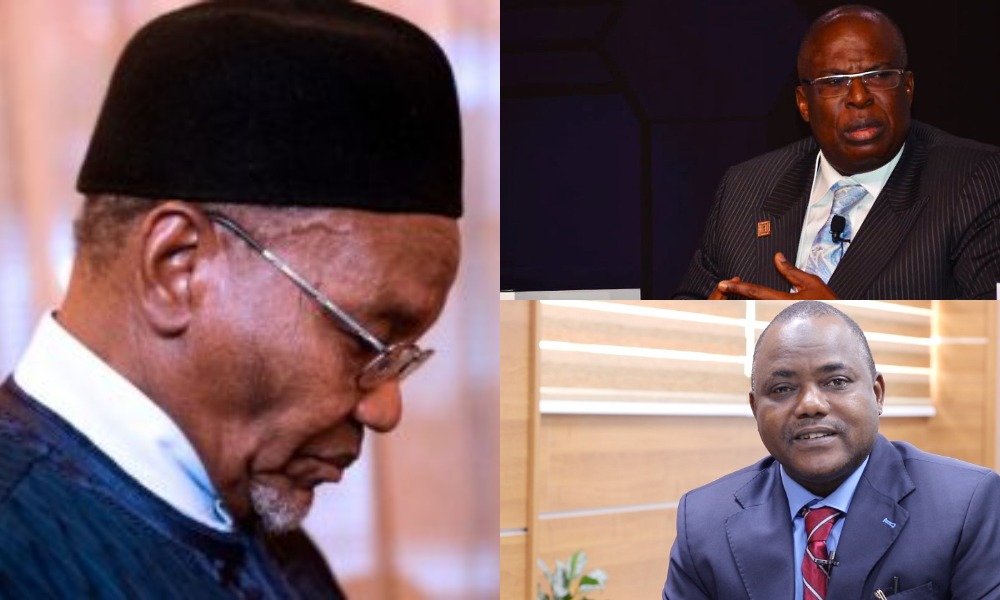 Revelations have emerged on how the Minister of State for Petroleum, Timipre Sylva, President Mohammadu Buhari's nephew, Mamman Daura, the Director, Department of Petroleum Resources, Sarki Auwalu, shared almost $100million bribe money from the sales of the 57 marginal fields.
Others allegedly involved in the rackets are President Buhari's Personal Assistant, Sabiu Yusuf aka Tunde, a Senior Special Assistant, Domestic to the President, Sarki Abba and the Executive Secretary of the Nigerian Content Development and Monitoring Board, Simbi Wabote.
Sources familiar with the deal told TrackNews Online that while some of the marginal fields were shared amongst Buhari's aides, his cronies and that of the Minister of State, Petroleum, the larger part of it were sold to people who were willing and able to pay bribe money ranging from $750,000.00 to $1million and more.
Wale Tinubu of Oando allegedly paid $20million in bribe to win the bid for Egbolom, an onshore (Swamp) asset, located in the Central Niger Delta, which has the highest estimated Ultimate Recoverable (2P) Reserves of 85 million barrels, a volume that is over 30% higher than the second largest field, which is in the prolific south east shallow water in the Niger Delta.
Also, Dr. Leemon Ikpea of Lee Engineering allegedly paid $2.5million to be awarded a marginal field.
Investigations by TrackNews Online revealed that one Idaere Ogan, popularly called Ambassador, is the front used by Sylva to collect bribes from the marginal field bidders.
"Sylva used Mr Idaere Ogan as his front to collect bribes of $750k-$1million per field. Mr Idaere Ogan is popularly known as Ambassador, a nick name," a source who does not want to be named but familiar with the deal told TrackNews Online
Sources in the oil industry told TrackNews Online that the process leading to the award of the 57 marginal field licenses is the worst in history as it took no cognizance of professional competence and interests of the oil-bearing communities.
According to a source, "nobody knows their partners and percentages. They just ask you to go and pay once you are awarded. When you go to pay, they tell you who to pay to and that's where you pay the bribe."
"The award letter is supposed to indicate who your partners are, your percentages and what your signature bonus payment would be. The whole stuff was not transparent. Some companies never bided or submitted bids, but they were called upon to submit company documents only and got letters awarding them marginal fields," according to a source.
company that was awarded a marginal field with no prior qualifications or track record in the oil industry is YYConnect Consulting Limited with registration number 1214741, incorporated on April 9, 2014. It has its head office on 163/165 Broad Street (old Niger House), Marina Lagos.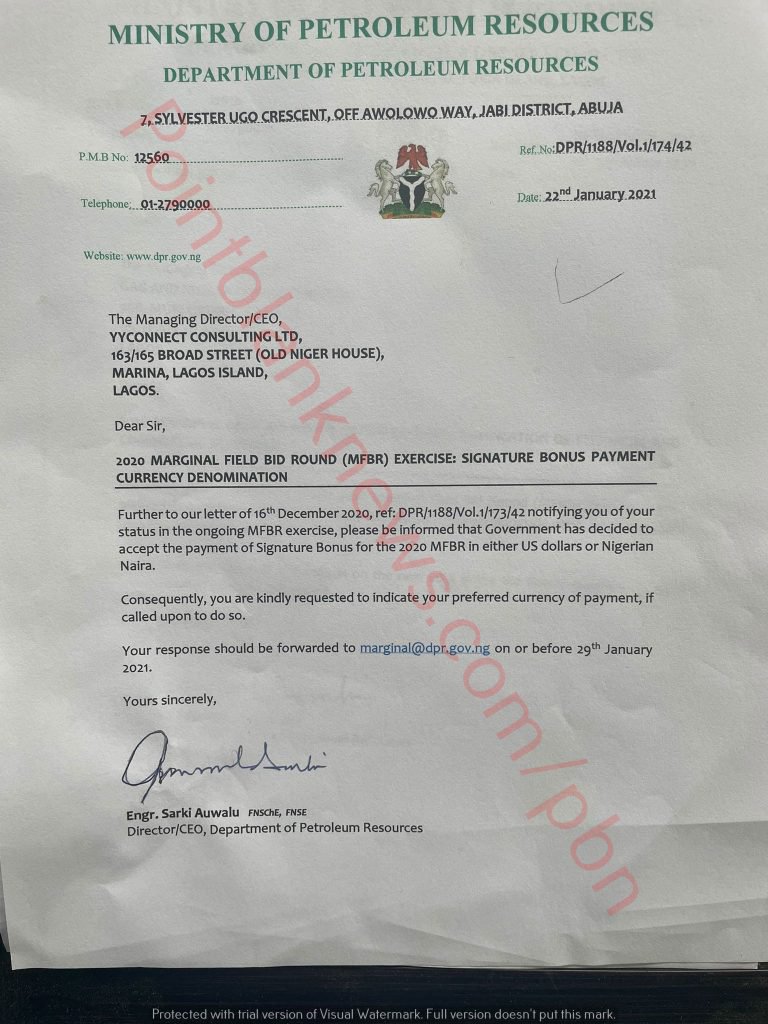 Checks by TrackNews Online also reveals that YYConnect Consulting also has a registered address No 6 Alpha Road, Legacy Ocean Bay Estate, Lagos. Okeremi Akinyemi, Okeremi Yetunde and Moore Clarks are listed as Directors and Secretary, respectively.
Curiously, the company shares same Directors and same address with YYConnect Farms Limited, meaning the actual company that was awarded a marginal field is into farming.
Only recently, TrackNews Online exclusively reported how the minister of State for Petroleum, Sylva and Mamman Daura, a nephew to President Muhammadu Buhari, connived and forged the President's approval to revoke four oil licenses belonging to Addax Petroleum, a Chinese-owned oil company and awarded same to Emeka Offor, a notorious businessman.