Fr.Mbaka's aide reply Presidency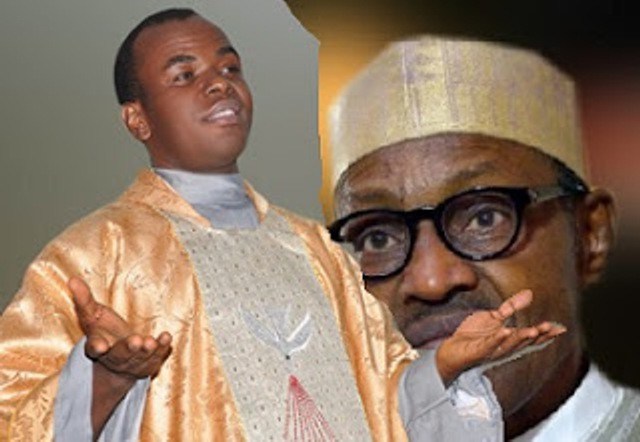 "Aisha Buhari after 2015 election personally came to Adoration ground and promised to build hospital for the congregation. After that, in 2018, prior to the 2019 election, Buhari also came, donated 2M naira and promised to build the same ultra modern hospital. Fr Mbaka never for once asked them to build hospital for him. Funny enough, the Presidency promised to build an ultra modern hospital in Adoration ground. We never requested for that, they brought the proposal themselves.
In December 2018 Senator Hope Uzodimma who was contesting for Governorship in Imo then came with some people purported to be APC 2019 campaign delegates team to our Bazaar seeking for blessings from adoration ground. He came with a contract award letter and papers saying is from the FG i.e the President, which he read before the general congregation as contract awarded for construction of hospital in Adoration ground.
He said we should give them a site for the project which we just did, after which he handed over the award letter to our spiritual leader.
Later on when APC won the election in 2019, the contractors that came under the pretense of working, stopped work saying that no money was released for the job. They talked to our spiritual leader Fr. Mbaka that he needs to talk to the Presidency about the hospital project since they have his ears. Fr. Mbaka traveled to Abuja, met with the President and clearly told him about the contract papers and message from him that Senator Hope brought before the 2019 election.
That is like after the 2019 election the project was abandoned. Fr Mbaka went to the Aso Rock with the purported contractors they said they gave the contract and also our Ministry Lawyer to Aso Rock.
In that meeting with the president, he showed them the contract papers and documents Senator Hope handed over to them (that is from Villa) and the picture of the land made available for the hospital which has been abandoned.
Fr. Mbaka never asked the President to give him contract. Never. I was part of that trip. He went to remind, and let the president know what transpired and they should finish what they started.