I Stole Plantains to Raise N10,000 For My Girlfriend's Makeup — Suspect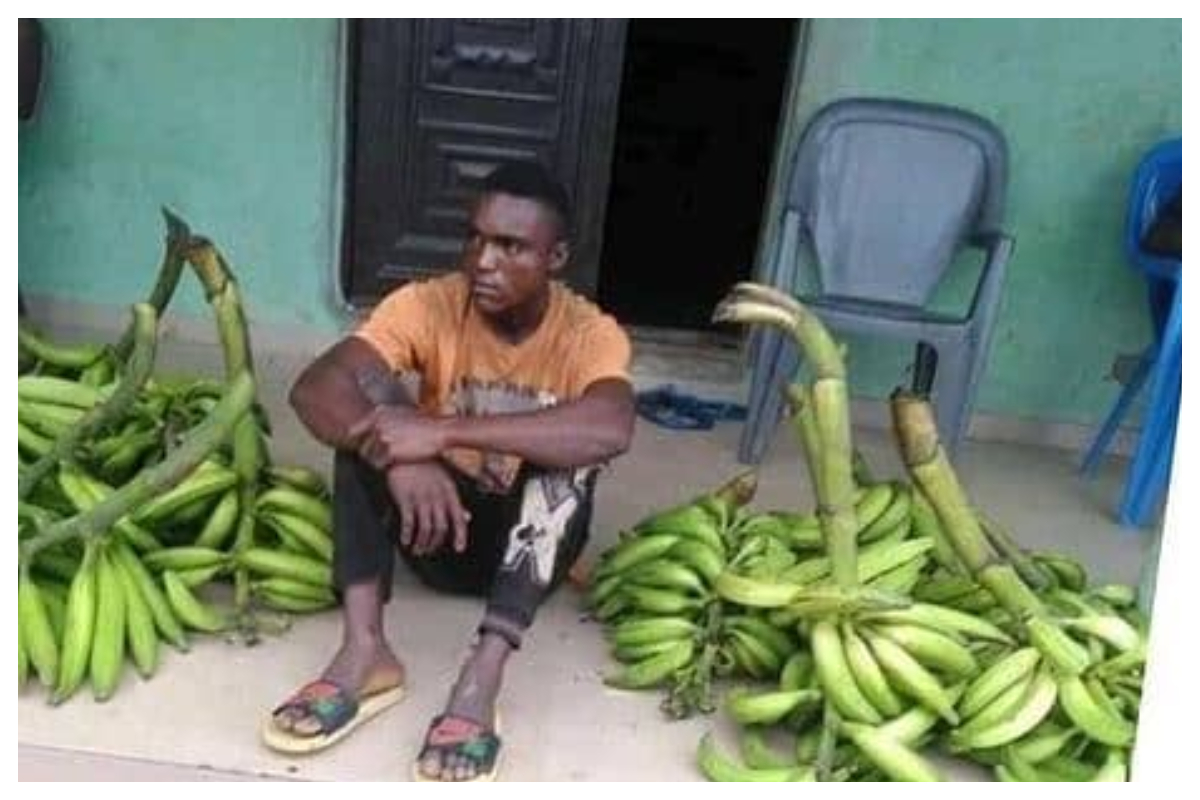 A young man was apprehended for stealing bunches of plantain in Ebedebiri, Sagbama local government area of Bayelsa state, after he was interrogated, the young man reveal the reason why he stole the plantains.
in his statement, the suspect said he stole the bunches of plantain in order to raise 10,000 Naira to buy a makeup kit for his girlfriend.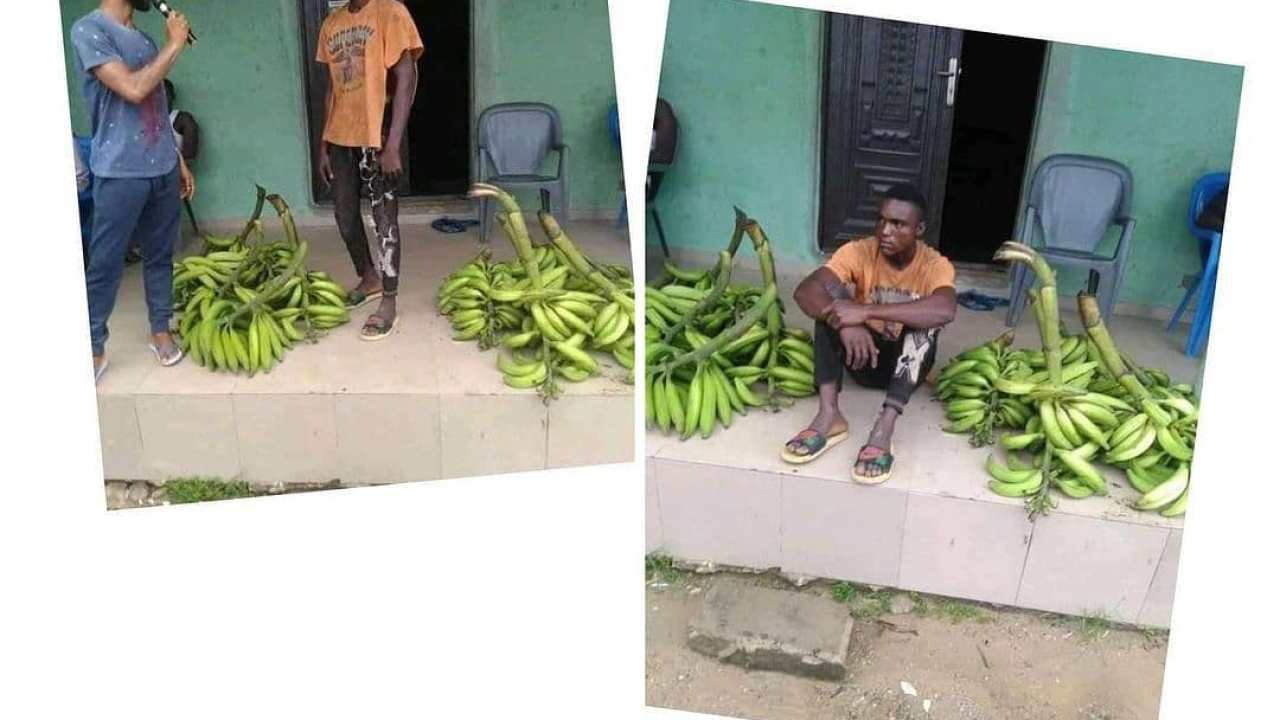 According to a report shared by community leaders on Monday, May 24, the suspect was caught by the community leader, Peres Double, the suspect said that his girlfriend demanded for 10,000 Naira to buy make-ups and she gave him a deadline to get the money.
According to our reporter the suspected thief who is from Angiama community said he was so frustrated and had no option than to enter people's farm in the community and steal their plantains with a plan to sell them out and get the money his girlfriend demanded for.
However after his arrest and interrogation the suspect pleaded with the community leader to forgive him.