Insecurity: DSS Warns Those Sponsoring Anarchy In Nigeria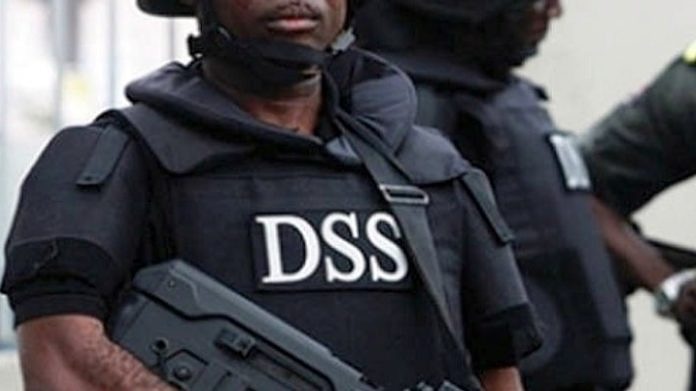 The Department of State Services, (DSS) has served a note of warning to those perpetrating anarchy in Nigeria. DSS warned those working against the country' unity to desist.
The DSS who said this through it's spokesperson, Mr Peter Afunanya, stated that DSS, would not tolerate anyone who has the plan to cause anarchy in the country.
"it will no longer tolerate deliberate machinations by subversive and hostile groups whose agenda is to throw the country into anarchy so as to serve the interests of their sponsors", the statement read in part.
According to it's spokesperson the, DSS is committed to ensuring that Nigeria is united and indivisible.
"While the Service reaffirms its unambiguous support to an indivisible, indissoluble and united Nigerian State in accordance with the provisions of the Constitution", he said.
Mr Peter noted that the Service is working with other security agencies in Nigeria inorder to ensure security in Nigeria.
He also stated that those sponsoring the civil unrest in the country are prominent person who wants to use to influence their political ambition.
He thereby warned those who are involved in this to desist from activities that might pose a threat to the peaceful coexistence of Nigerians.