Insecurity: Wike Order IPOB To Stay Away From Rivers State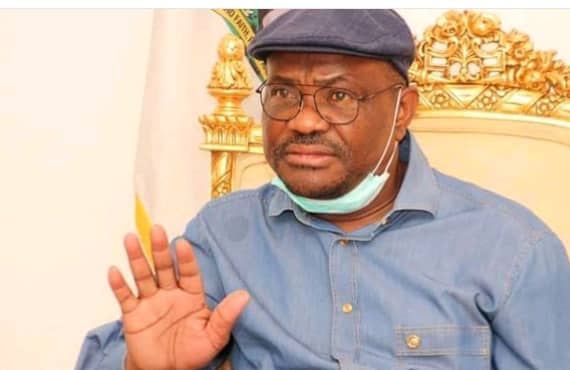 The Rivers State Governor, Nyesom Wike, has ordered the Indigenous People of Biafra (IPOB), to stay away from Rivers State.
The governor in reaction to flags hoisted by IPOB, stated that the proscribed group should not take advantage of the hospitality granted them by the state. Governor Nyesom Wike has therefore ordered the group not to fly their flag in the state.
"We are a friendly people. We will allow anybody to come here and do business. But nobody should go beyond doing business to hoist unnecessary flags here. We will not take it", Governor Nyesom Wike said.
Wike ordered this in a statement signed by the media aide to the governor, Mr Kelvin Ebiri. According to the media aide, Governor Nyesom Wike confirmed his disregard for the secessionist group during a courtesy visit by traditional and political leaders in the state.
The governor vowed to protect Rivers State against those who want to invade the state .
"Rivers state does not belong to any other place. It is an autonomous state. Nobody in other states can come and tell us that we are with them, No. So, I will not allow anybody to enter this state to tell us that we are part of them. We will do everything we can to protect the interest of our state", the statement read in part.
Wike also promised not to allow anyone impose themself on the people of Rivers State, thinking they are one.