list Of Marginal Oil Bloc Winners Linked To $100Million Bribe Exposed, Southern Leaders Protest Award To Buhari's Aide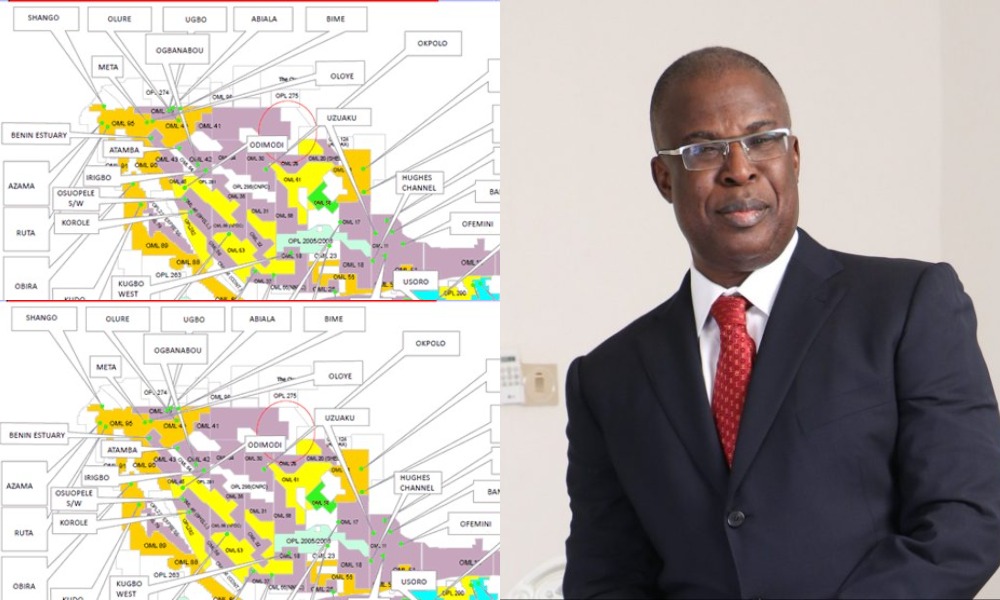 A partial list of the winners of the Marginal oil fields Bid Round showing companies who bid for the 57 blocs on offer has been obtained by TrackNews Online.
The list showed some of the companies that allegedly contributed to the $100million bribe shared by aides and associates of President Mohammadu Buhari to be awarded marginal fields.
TrackNews Online had recently reported how the Minister of State for Petroleum, Timipre Sylva, President Mohammadu Buhari's nephew, Mamman Daura, the Director, Department of Petroleum Resources, Sarki Auwalu, shared almost $100million bribe money from the sales of the 57 marginal fields. Others allegedly involved in the rackets are President Buhari's Personal Assistant, Sabiu Yusuf aka Tunde, a Senior Special Assistant, Domestic to the President, Sarki Abba and the Executive Secretary of the Nigerian Content Development and Monitoring Board, Simbi Wabote.
Minister of State, Petroleum, Mr. Timipre Sylva had said 161 successful bidders emerged from a pool of over 600 indigenous oil companies that applied for the 57 marginal fields.
"One hundred and sixty-one companies were allocated marginal fields and I will not give you the details of how many have paid. I've told you that up to 50 per cent of those winners have paid," Sylva had said.
He described the bidding process as the best in terms of transparency and that assessment of bidders was done by competent consultants.
This is coming on the heels of a planned protest by some Southern leaders who are angry that after paying over $100,000.00, securing technical partners, and doing all the necessary documentations, Oloye Marginal Oil Field on OML95 they submitted a bid for was surreptitiously awarded to AA Rano Oil, a front company of Buhari's Personal Assistant, Sabiu Yusuf, aka Tunde.
Eighteen fields lie over OML 95, nine of which have been developed since the 1960s. OML 95 contains the giant Meren field, which is the largest field on the block and one of the largest discovered in Nigeria.
They accused Sylva of awarding marginal oil blocs in the South to his friends and cronies from the North. "We did all he asked us to do, paid over $100,000.00. We got Technical partners, yet Sylva took our oil bloc on our land, and gave to Buhari's people," a Southern Leader who does not want to be named told TrackNews Online
According to the Southern leader whose Community submitted a bid, "We will not fold our hands and watch them come to our land to take our oil. We will stop them by whatever means."
Sources told TrackNews Online that while some of the companies listed as winners of the Marginal oil fields are fronts for Presidency officials, others are fronts of the Minister of State, Petroleum.
For instance, A.A Rano which was awarded the Oloye Oil Field is a front for Buhari's PA, Yusuf, while Oloibiri Petroleum which has one Maxwell Oko as a Director, is a front for Sylva. Oloibiri Petroleum got the Alaoma marginal field.
Oko was Sylva's nominee to the botched board of the Niger Delta Development Commission, NDDC. He was nominated for the position of Executive Director, Finance and Administration.
Another Company linked to Sylva and Wabote is Duport Midstream owned by Warebibo Soroh which was awarded the Ekpat marginal oil field on OML 67. OML 67 is situated approximately 55km from Akwa Ibom shore and was discovered in 1968 by Mobil Producing Nigeria unlimited which farmed out the field to Oriental Energy Resource Limited in 2007. It was also gathered that some big oil players used some of the listed unknown companies to bid for some of the marginal fields.
The Marginal Fields and the partial list of 28 winners are:
1. Abiala – Naptha Global
2. Atamba Mfoniso – Branswell Oil & Gas; Royalgate Energy; Shafa; Spaceline Projects
3. Alaoma – Oloibiri Petroleum
4. Amaniba – Epiphany
5. Apani – Starcrest
6. Atamba – Matrix Energy; Naptha Global
7. Azama – Quest Field
8. Benin Estuary – Rosa Mystica
9. Bita – Odua
10. Egbolom – Moore Oil; Prosbyn Engineering
11. Emohua – Omega Butler
12. Ekpat – Duport Midstream
13. Igbomoturu Main – Aida Energy; Milesquare
14. Igbomotoru North – Eyrie Energy; SARP Energy
15. Iheoma – A-Z Petroleum
16. Kugbo – Seven Waves Petroleum
17. Kuri – Shepherd Hill; Nord Oil
18. Mesan – Accord Petroleum
19. Meta – Akata Energy (34.84%); Mars E&P (34.61%); Wadata Exploration
31.55%
20. Nkuku – Monipulo; Pathway Universal
21. Odimodi – Platform
22. Ogbanabou – Kalmarine
23. Oloye – A.A. Rano
24. Olure – Baygaz
25. Omofejo – AsherDelta; GlenPetro; Zigma
26. Ruta – Etihad Energy Limited; Masters Energy; Mars E&P; Ocean E&P
27. Udara – GMT; HighGlasbro; McKian Energy; Lekoil
28. Usoro – OceanGate
Out of the 28 fields, some have joint bids. TrackNews Online investigations about some of the oil fields reveal that Abiala field is in the Oil Mining Lease (OML) 40, a Shell operated asset until mid- 2012, which is now operated by the Nigerian Petroleum Development Company (NPDC) on behalf of the NPDC-Elcrest Joint Venture. While Atamba and Ogbanabou are in OML 42, which has ceased to be a Shell operated acreage and now licensed to the NPDC-Neconde Joint Venture.
Iheoma and Alaoma fields are in OML 53, owned by Chevron. Kugbo West is in OML 29, one of the four eastern onshore assets from which Shell, ENI and TOTAL are divested.
Minister of State Petroleum, Timipre Sylva, had stated in March 2021 that nearly 50% of the 161 successful bidders in the round have now paid their signature bonuses. The Department of Petroleum Resources (DPR) reportedly issued letters to the awardees in early March, specifying the percentage equity to be awarded and the resulting signature bonus due for payment by the recipient (in either Nigerian naira or US dollars), within 45 days. The payments are believed to be between US$ 5-20 million. DPR CEO Sarki Auwalu previously estimated that the government could collect at least US$ 500million from the bonuses alone.
The Nigerian Marginal Field round is predicated on three main premises: The fields are awarded only to Nigerian companies, so it is a tool for boosting the Nigerian content, the government's much-vaunted policy of domiciliation.
It is the only bid round in the world predicated on the strength of technical argument and not on the price indicated by some highest bidder. It derives legitimacy from the idea that the discoveries may never get to production because the majors, on whose operated acreages the fields lie, consider their reserves uneconomic.