Meet Akwa Ibom-Based Evangelist Pat Akpabio Spotting Bum Shorts In Photos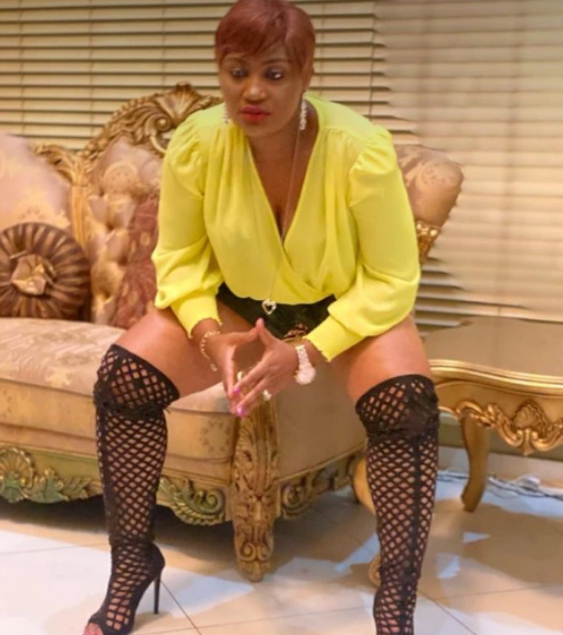 Evangelist Patience Akpabio also known as Princess Pat is well known across the Nigerian online community. The Akwa Ibom born gospel minister is known for her weird style of dressing which sometimes differ from the conventional gospel ministers.
Evangelist Pat Akpabio who is also a gospel music minister recently declared herself as a seer and has been carrying out prophetic sessions on her Facebook account.
Recall that she recently dressed like a security officer during one of her services and it drew quite a lot of reactions from people both online and offline.
Pat Akpabio who is married to Senator Godswill Akpabio's brother made headlines last year when she advised couples to always turn on the lights in the room whenever they are making love so as to produce bright children.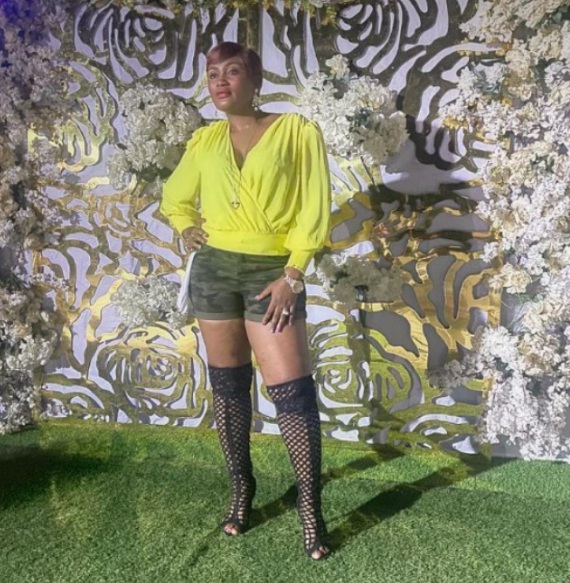 She also advised women to always scream whenever they are making love with their husbands so that they can give birth to smart and intelligent children.
Well, our source sent pictures she uploaded today on her whatsapp status to us and we are posting them so you can see for yourself. Below are the pictures of the evangelist wearing bump shorts in a photoshoot.