Plot To Unseat Buhari: FG Insensitive To Nigerians Demands – Pat Utomi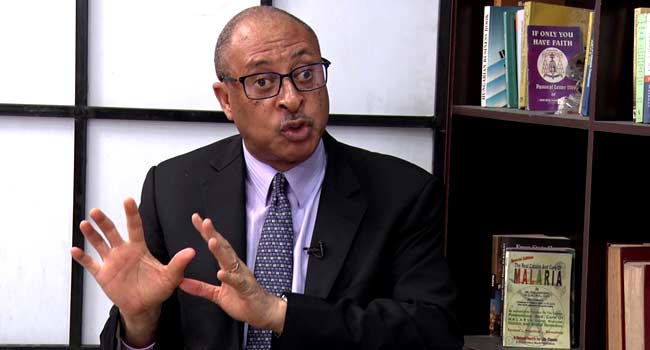 A professor of political economy and former presidential candidate, Pat Utomi, has accused the Muhammadu Buhari-led government of been insensitive to the demands of Nigerians.
TrackNews Online reports that Utomi was reacting to claims by the presidency that "disgruntled religious and past political leaders" are working with "external forces" to overthrow the government of Buhari.
Buhari's media aide, Femi Adesina, had said the presidency has "unimpeachable evidence" of a plan to recruit leaders of some ethnic groups and politicians to pass a vote of no confidence in Buhari and "throw the land into further turmoil".
Reacting in an interview with The Punch on Sunday, the professor described Adesina's remarks as 'silly'.
He added that "people in power" ordered a coup against Nigerians "by giving us a government we are not sure exists".
"I have followed the funny exchanges between those who say that some people are planning a coup by having a conference; it is silly in the extreme, because people who are in power are the ones who have ordered a coup against the Nigerian people by giving us a government we are not sure exists. They are then accusing citizens, who want to get together," Pat Utomi said.