Bayelsa Volunteer Parade Two Criminals At Tombia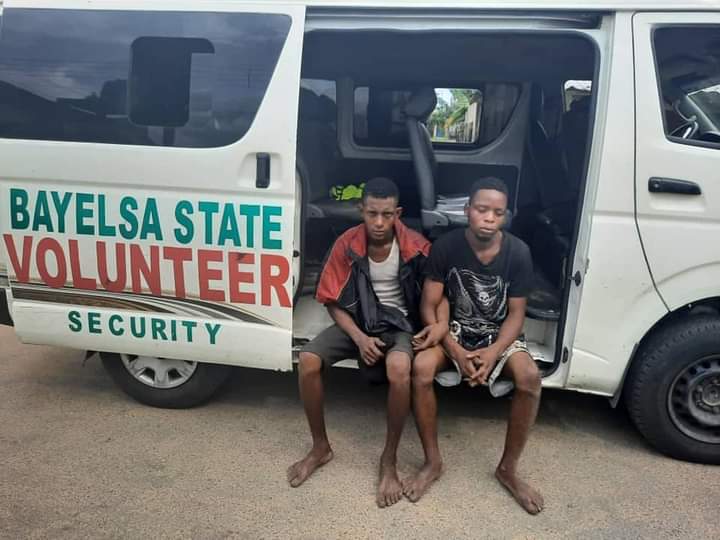 Men of the special squad, a unit in the Bayelsa State Volunteers stationed at Do-Good Street, Tombia while on patrol effected the arrest of two suspected criminals.
The young men identified as Sheriff from Kaduna and Umar from Sokoto State, were caught with stolen rods worth hundreds of thousands.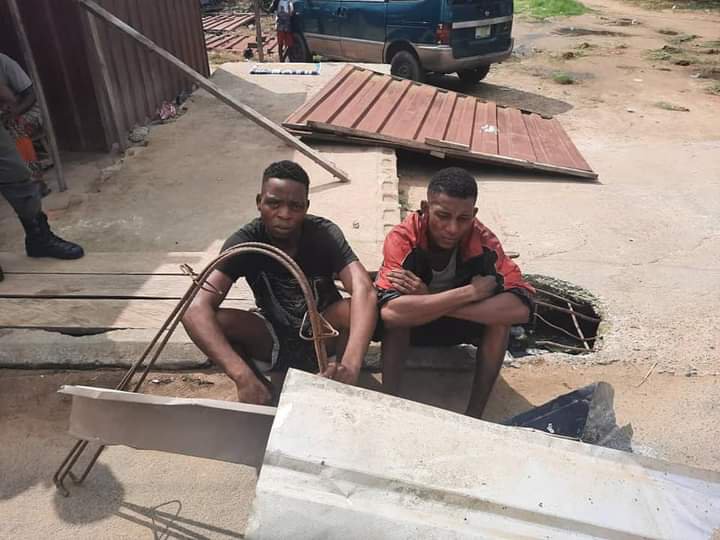 The victim who is a Police man confirmed to Volunteer Press Unit that he quickly alerted men of the Volunteer Special Squad stationed at the area when he noticed the strange move of the thieves at about 2:53pm yesterday, Thursday, 29th of April, 2021.
The victim thanked the for their promp and timely response to the distress call.
While addressing the press shortly after effecting the arrest, acting Chairman of the Bayelsa State Volunteers, Hon. Oyinkuro Lucky Asanakpo, warned other suspected criminals who may be nursing the intention of terrorising and causing mayhem around the area and other red spots in the metropolis of Yenagoa should desist because the long arm of the law will soon catch up with them.
The suspected criminals were handed over to men of the Nigerian Police for further interrogation and prosecution, he added.