What Is Left For A Common Man? – Actor Walter Reacts To The New Cost Of 'Pure' Water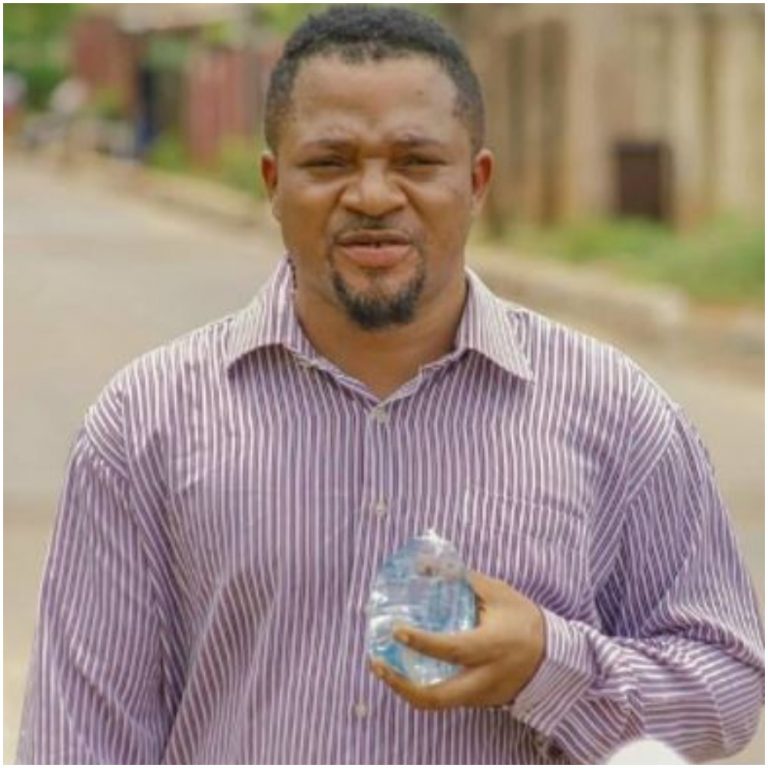 Nollywood actor, Walter Anga has taken to his social media handle to express displeasure and worry over the rising cost of living in the country.
The actor shared a photo of himself holding sachet water as he points out that the price of sachet water has risen to N20. He further wondered what is left the common man in the country where the minimum wage is 30 thousand naira.
Sharing the photo, Walter Anga wrote; "A sachet of pure water is now #20…What is left for a common man? When he can't afford to buy 2k units for electricity in a month, talkless of him paying his house rent @150k annually and minimum wage is #30k. Time day will come when the poor feeds from the rich by fire by force."
See photo below;
Meanwhile, pop singer Harrison Tare Okiri popularly called Harrysong, also expressed worry over the country's current state.
The newly wedded singer took to his verified Instagram to rant about the country's current state, revealing how the terrorist group Boko Haram is currently distributing money and rice in Borno and Yobe for Ramadan.
According to Harrysong, he's currently in a state of anger and pains about the state of the country. He also rained curses on any incompetent leader who tries to campaigne in 2023. He wrote; "I am typing this in anger and in pain right now. Boko is distributing rice and money to the people of Yobe and Borno right now for Ramadan? In this same Nigeria where the Buhari government boasted they were the best for this job? Condemning Jonathan? God will punish anybody that tries to Campaign for president in Nigeria come 2023. #nigeriadecided 2023"