All IPOB Members Will Be With – IGP Baba Vows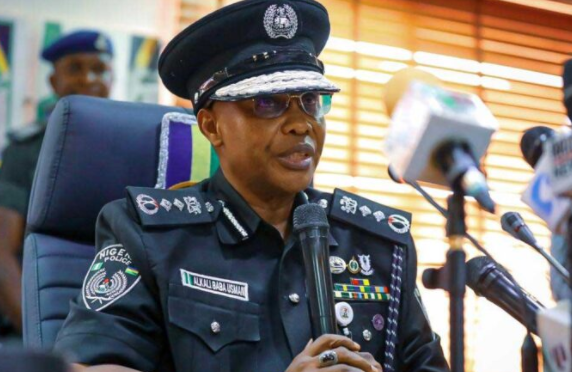 The Inspector-General of Police (IGP), Alkali Baba has emphasized that the Indigenous People of Biafra (IPOB) remains proscribed in Nigeria.
This is as he added that no Nigerian is expected to be a member of the group since according to the law of the country, IPOB is a banned organization.
He vowed that in the spirit of curbing rising insecurity in the country, IPOB and its activities will be curtailed by security agencies.
The Police boss made the declaration on Friday while speaking with newsmen in Abuja shortly after he was confirmed by the Police Council.
Baba also condemned the cases of attacks on security formations and public institutions in the southeast, vowing that perpetrators will be brought to book.
He said: "There are peculiarities, like I said before, in the South-East and South-South is the issue of secessionist agenda championed by IPOB, I also talked about terrorism and religious bigotry in the north-east," he said.
I also talked about the issue of kidnapping, armed robbery, banditry and cultism as it affects the north-central and north-west and south-west. I gave a synopsis in terms of what we are doing to address this situation.
I also thanked Mr President for providing additional logistics in terms of carrying out our duties and responsibilities.
In collaboration with other security agencies, we try to checkmate other forms of lawlessness, criminality and unlawful agitation in order to ensure lives and property are saved and at the same time allow Nigerian citizens go about their lawful business.
What is seriously worrisome in the south-east, but it is gradually being checked and results are positive as regards the attacks and killings of security agents and assets belonging to the federal government.
Our ability to checkmate this lawlessness has improved and we are getting closer to something positive.
The issue is IPOB is a proscribed organisation and we expect nobody to belong to the IPOB. Thuggery is an offence and anyone will be dealt with according to the law. They are all offenders.
It's just like me differentiating between an armed robber and a thug. It's the level of crime that matters. There is no way we can say this is IPOB or a thug, it all depends on the level of crime."
Meanwhile, a former presidential aspirant of the All Progressives Congress (APC), Adamu Garba has described Twitter as an online machine for the Indigenous People of Biafra (IPOB).
Garba, who is known for his controversial comments, stated this while featuring on Channels Television's Programme, Politics Today on Friday.
The APC chieftain commended the Muhammadu Buhari-led government for suspending the activities of Twitter.
He stated that Twitter supports IPOB more than it does to the Nigerian government.