Barcelona keeping calm over Ansu Fati's future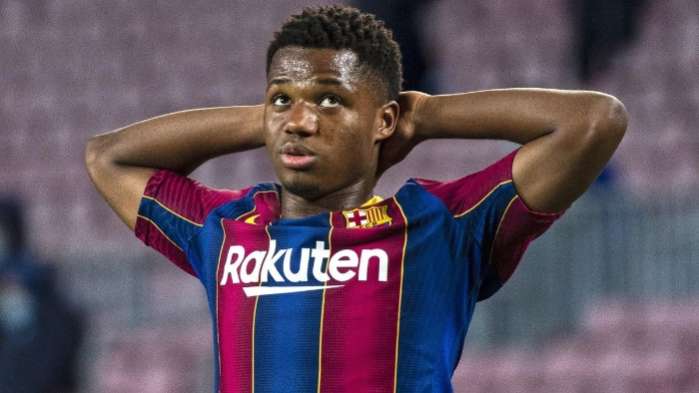 Barcelona teenage star Ansu Fati has left hospital after five days having undergone knee surgery earlier in the week.
Ansu Fati's contract at Barcelona expires in 2022. But the club are confident he will stay. According to 'Marca', they are confident he will pen a new deal, but right now they are focussed on departures and new signings.
The promising Ansu Fati is one of Barca's key players. Not only in the present, but also in the future.
His contract extends until 2022, with the option of two more years. That is why, despite being fundamental for Barca, they are not in too much rush to renew him.
'Marca' explains that Barca have been speaking to Ansu Fati for a few months now over his future. The club and the attacker seem to be thinking the same: everything suggests they will remain together after that date.
This season has not been easy for Ansu Fati. His knee injury, which forced him to go to theatre, meant he only played 10 games in the 2020-21 season.
For this reason, Barca have been even more focussed on Ansu Fati. In any case, 'Marca' says that Ansu Fati's new contract is not on the list of urgent topics.
The club believe that Ansu Fati will stay given what they have spoken about previously. The most important thing is to build a squad for next season. That is why the club are currently focussed on the players who will come and go. "Everything will be done at it's appropiate time" is the phrase being used at the Camp Nou.