Benue Killings: You've Been Unfair To Me, Buhari Tells Ortom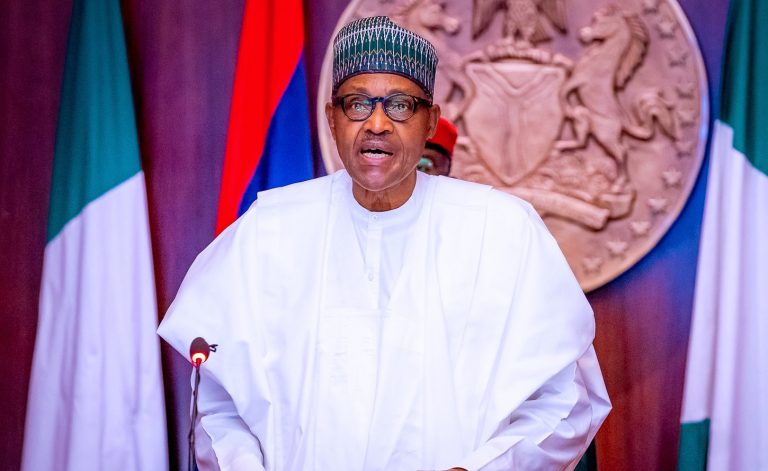 President Muhammadu Buhari has reacted to the comments made by Governor Samuel Ortom of Benue State on the killing of residents of the North Central state.
TrackNews Online reports that Ortom had accused President Buhari of failing to take actions against herdsmen because he is also a member of the Fulani herders.
But in an interview on Arise News on Thursday, Buhari protested against the utterances of the governor, saying that Ortom was been unfair to him in his comments.
He said the Tivs, which form the majority in Benue and the Fulanis had been engaged in cultural conflicts for a long time.
Buhari said: "The governor of Benue said I am not disciplining the cattle rearers because I am one of them. I cannot say I am not one of them but he is being very unfair to me and I told him that the Nigerian cattle rearer was not carrying anything more than a stick, sometimes with a machete to cut some trees and feed his cattle but those sophisticated ones move with AK 47."
Meanwhile, the Special Adviser on Media and Publicity to President Muhammadu Buhari, Femi Adesina has revealed that he felt like embracing Cross River State Governor, Ben Ayade for his decision to dump the PDP for the APC.
The presidential media aide while praising Ayade for his decision to dump the Peoples Democratic Party (PDP) for the All Progressives Congress (APC) submitted that Ayade's crossing was a good development.
According to Adesina, apart from increasing the chances of APC at retaining the presidency in 2023, it shows that some people have learned to look beyond politics and embrace the commitment of President Buhari to rebuilding Nigeria.
"Ayade's crossing over to APC was very good for the party. The more governors, the merrier, and the brighter your chances of retaining power at the centre," he said.
While praising Buhari whom he says embodies virtues like character, honour, commitment, selflessness, and transparency, Adesina submitted that rather than remain in the opposition, more Governors should join the President in APC.
He argued that Ayade decamped not for personal reasons or gains, but for national interest and for that, he deserves a lot of respect.