Buhari Cannot Escape International Criminal Court Over 'Genocidal Tweets'— IPOB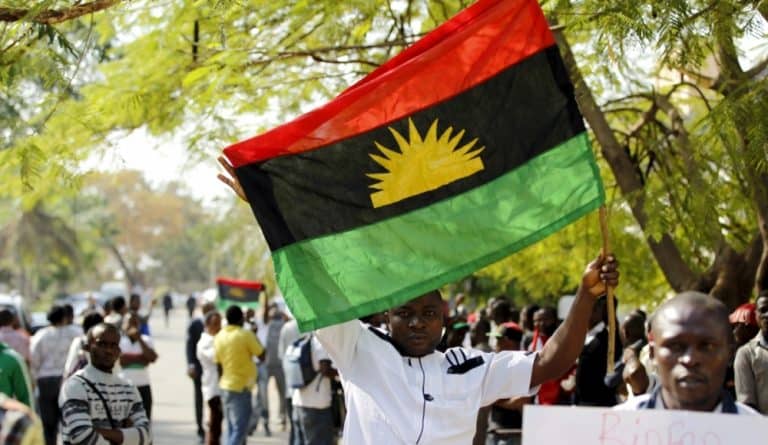 The Indigenous People of Biafra has stated that the civil war from 1967 to 1970 that lead to the death of 3 to 5 million Igbo people, cannot happen again.
The group stated this while reacting to statement of President Muhammadu Buhari about genocidal threats against the people of the South-East region.
The leader of the group, Nnamdi Kanu in a statement released through the group spokesman, Emma Powerful, said the president will face the International Criminal Court (ICC) sooner or later.
Buhari had tweeted, "Many of those misbehaving today are too young to be aware of the destruction and loss of lives that occurred during the Nigerian Civil War. Those of us in the fields for 30 months, who went through the war, will treat them in the language they understand."
The group in the statement entitled, 'Twitter Should Completely Delete Buhari For Inciting Tweets – IPOB,' commended its action.
"The Indigenous People of Biafra (IPOB) has noted the action of Twitter in deleting the inciting and acrimonious statement by the man parading as Muhamnadu Buhari, threatening another war against Biafrans.
"We know that the global outrage sparked by the evil, unpresidential and genocidal tweets made the cabal running the zoo to beg Twitter to delete them. But we want to assure him that the world has already taken note of the genocidal threat. He cannot escape the International Criminal Court, ICC to account for his actions sooner or later.
"The action of Twitter also confirms that the evil tweets have been marked as hate speech. Of course, we know that Garba Shehu, and Governor (Nasir) El-Rufai are the ones behind the evil tweets but they should bury their faces in shame.
"What could be more genocidal than a hypocritical President threatening war against the peaceful Igbo race and Biafrans while on the other hand pampering terrorists wreaking havoc in parts of the country?
"But our response to Buhari and those running the zoo in his name is that victory is not dependent on the multitude of horses; it comes from God! The 1967 genocide can never be repeated in Biafra land!
"Those Fulani people behind the man who claimed to be Buhari are enemies of Biafra and cannot use force to change our resolve to restore Biafra freedom from Nigeria. They can do whatever they like but Biafra must come in their time.
"We, however, commend Twitter for its courage to speak truth to power. IPOB demands Twitter to go a step further and completely delete Buhari from its system as a deterrent to other tyrants like him," the statement said.