NECO Registrar Was Killed, Ortom Reveals As He Says Govt Has Failed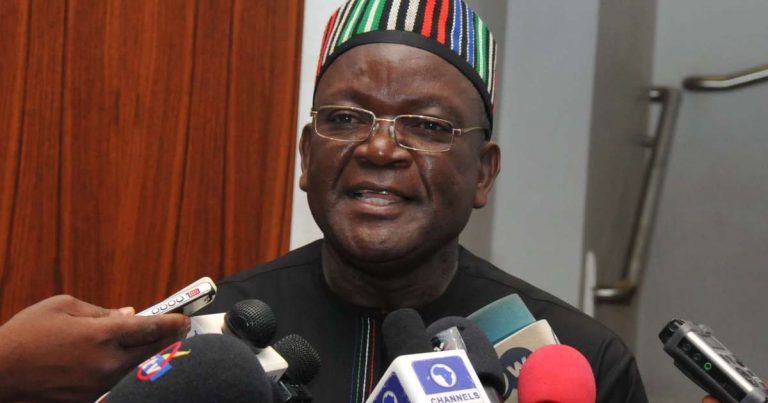 Benue State Governor, Samuel Ortom has claimed that the late Registrar of the National Examinations Council (NECO), Professor Godswill Obioma was killed.
Ortom further said Obioma was killed because of the inability of the government to provide adequate security for the citizens.
It will be recalled that NECO Registrar, Prof. Obioma has been confirmed dead but there was a little bit of controversy on how he died due to conflicting accounts about his final moments.
Some early reports about the NECO Registrar's death have it that gunmen stormed his residence in Minna, Niger State on Monday night, killed him, and left without taking any item.
However, the National Examinations Council (NECO) denied media reports that its Registrar was killed by unknown gunmen in Minna, Niger State.
In a statement on Tuesday, Director, Human resources of NECO, Abdul Mustapha, said Obioma died in his sleep as a result of heart failure as confirmed to him by the family and not killed by unknown gunmen.
Also, the Niger State Police Command, on Monday noted that the report that the Registrar of the National Examination Council, Prof. Godswill Obioma was assassinated by unknown gunmen in Minna is untrue.
It added that Obioma died in Abuja after a brief illness.
But on Wednesday, the Benue State Governor, Ortom announced that Prof. Obioma was killed.
Ortom made the submission while reacting to the assasination of his aide on security, retired Assistant Inspector General of Police, Christopher Dega.
"Retired AIG Dega served with me here. This is someone who has retired but is not tired and is still active.
"For him to have been murdered in the manner that they did…a retired AIG gunned!"
About Obioma, Ortom declared "Then Professor Obioma, can you imagine? A whole Professor just killed in that manner. Look at what is happening."
The Benue Governor also said if the government had listened to advice and been proactive, the daths could have been averted.
He added that he can't absolve himself of the blame too because he is also a part of the government.
"It is unfortunate, these killings are unwarranted. If (only) the government were ready to listen to superior ideas, advise, and be proactive.
"I'm part of the government, I cannot run away from it. I can equally say we have failed.
"The primary responsibility of any government is to provide security for lives and property.
"If there is no security, nothing meaningful can thrive. There can be no development.
"Nobody will create industries or bring investment to Nigeria. No economic activities can go on, everybody will be afraid", Ortom said.