Nigeria Is Truly Poor And Needs To Borrow – Budget Office Declares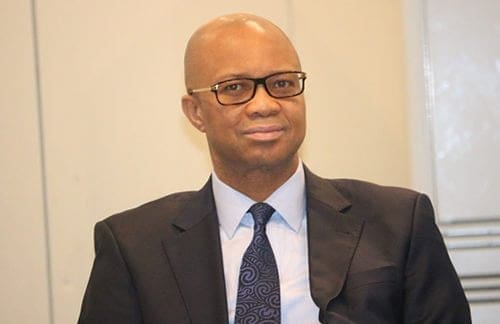 The Budget Office of the Federation (BOF) has declared that Nigeria is not a rich country and it needs to borrow to meet its obligations.
The Director-General of the Budget Office, Ben Akabueze made the declaration on Thursday night, noting that it is normal for every country to borrow.
In the case of Nigeria, Akabueze submitted that the nation is a potentially rich country, not a rich country as many people believe.
He added that despite the paucity of funds, the government can't just sit down and do nothing, explaining that is why the country must borrow but keep it within reasonable limits.
His position agrees with that of Senate President Ahmad Lawan who also told journalists earlier on Thursday at the Aso Rock Villa in Abuja after a meeting with President Muhammadu Buhari that borrowing to fund infrastructure is not a bad thing, adding that is the only way the country can meet its infrastructural needs.
Lawan said revenues are not readily available while Nigerians cannot be taxed further, TrackNews Online recalls.
Speaking on Thursday night during an appearance on Channels Television Politics Today, Akabueze agreed with the Senate President that Nigeria needs to borrow to meet certain demands.
He added that the nation's debt profile is still within acceptable limits.
He said, "It is important, first of all, for that point to sink into Nigerians that we are not a rich country; we are a potentially rich country. But the reality today is that we are a poor country because looking at the definition of poverty is, when the resources you have simply cannot cover your needs you are poor. At the level of individuals, sometimes the decision as to what you do is easier. But at the level of a nation, it is not that straightforward.
"At the level of a nation, the government has certain mandatory obligations. For instance, the Constitution says the primary duty or function of government is the security and welfare of the people. So, if the security of the people is threatened, government cannot say or throw its hands in the air and say 'we don't have money, therefore, there is nothing doing.' There are mandatory obligations that government has to the people which it has to figure out a way to deal with. And globally, borrowing is one of the ways that government does that as long as the government has its eyes on sustainability.
"It will be hard to find that country around the world that does not borrow. So, borrowing per se is not an issue; and sustainability is simply about putting your eyes on making sure that when it is time to pay up the debt that you borrowed (sic), that you can do so."
Justifying why the current administration has borrowed so much since assuming power in 2015, the BOF boss blamed the global recession, current dollar to naira exchange rate as well as dwindling oil prices for the increased debts.
"It is also true that government has taken loans substantially since 2015. First, there was recession in 2016/2017. If you recall in 2015, oil prices sank, leading up to 2016. That triggered recession for many oil producing and oil dependent economies. That creates the need to borrow. When an economy goes into recession – and that is part of what I was saying that a nation is not the same as an individual – nations tend to act counter cyclically. When you find yourself in a recession, the time-tested way to get out of recession is to what we call 'spending your way out of recession," he added.