Residents Flee As Fulani Herdsmen Attack Oyo Community, Kill 10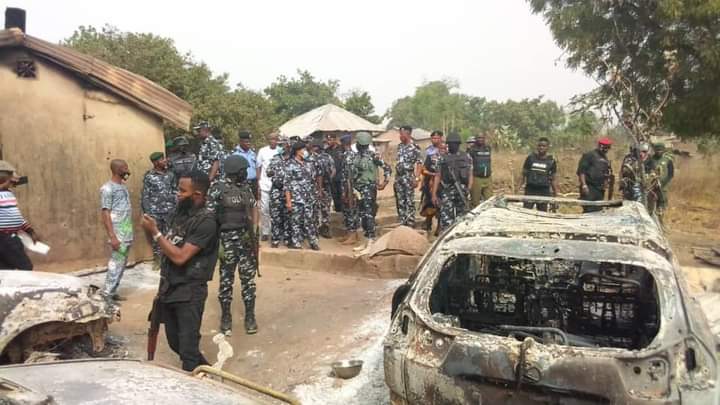 Gunmen suspected to be Fulani Herdsmen have attacked Igangan community, in the Ibarapa North area of Oyo state killing no fewer than 10 residents.
It was gathered that the Fulani herdsmen attacked the Oyo community at around 11pm on Saturday, leaving the village early Sunday morning.
A source in the community identified two of the people killed as Lekan and Ajani, while a resident of Ayete who is close to the family of the deceased farmers, Olalekan Etu disclosed that hunters were already on their way to track down the Fulani killers.
"Yes, it is true, many were killed. I know two of them who were very close to me. They arrived at Igangan around 12am and killed. I am confirming it. Our hunter had gathered themselves to go into the bush now. We need the government and real Yoruba people to come to our rescue now.
"Ibarapa is boiling now. These people are for a real. They have an agenda. We need to do something now. I know 10 people already who were killed. We may have other people too but for now, I know 10 people are gone," he said.
Another source said, "They came in around 11pm and operated till 3am. They came with weapons. The local hunters confronted them. We have been able to count 9 bodies. Two were Fulani attackers.
"The palace of the Oba of the town was razed, houses and a petrol station was torched.
"A guy that just buried his father was killed in the attack. Despite calling them, police and other security operatives have yet to come into the town.
"Residents are currently leaving the town for fear of another attack."