US Govt Warns Buhari Administration On Twitter Ban In Nigeria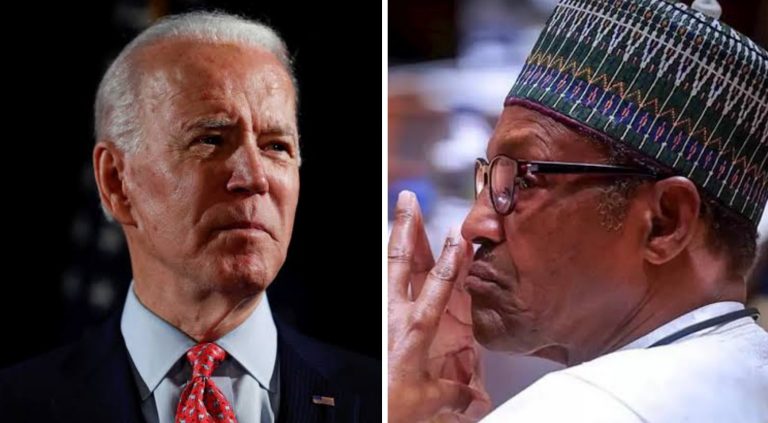 The United States government has reacted to the decision of the federal government of Nigeria led by President Muhammadu Buhari to ban Twitter in the country.
The US government through the United States mission in Nigeria warned that the move by the government of Nigeria is capable of sending wrong signals to investors.
The US government also added that the move contradicts the fundamental human rights of citizens of the country.
It stated that the government should have taken a better approach in dealing with the situation rather than an outright ban.
"Nigeria's constitution provides for freedom of expression. The Government's recent #Twitterban undermines Nigerians' ability to exercise this fundamental freedom and sends a poor message to its citizens, investors and businesses," the statement reads.
"Banning social media and curbing every citizen's ability to seek, receive, and impart information undermines fundamental freedoms. As President Biden has stated, our need for individual expression, open public conversation, and accountability has never been greater.
"The path to a more secure Nigeria lies in more, not less communication, alongside concerted efforts toward unity, peace, and prosperity," the statement reads.
TrackNews Online recalls the Minister of Information, Lai Mohammed had announced the "indefinite" suspension of the micro-blogging platform in a statement on Friday by his spokesman Segun Adeyemi.
The announcement has been attracting mixed reactions from Nigerians as well as those outside the country.
Meanwhile, President Muhammadu Buhari-led governed on Saturday defended its decision to suspend the operation of Twitter in Nigeria, adding that the company has escaped accountability for a while.
Presidential spokesman, Garba Shehu, in a statement released on Saturday said the Buhari government will not allow tech companies to tear Nigeria apart.
Shehu denied the allegation that the Federal Government suspended Twitter because it deleted President Muhammadu Buhari's tweet on Civil War.
Also, the All Progressives Congress (APC) has urged Nigerians to use the opportunity of the Twitter ban by the federal government to develop local alternatives that can replace the social media platform.
This is as the ruling party declared that it believes the Twitter ban by the administration of President Muhammadu Buhari is the right decision.
The party in a statement by its National Secretary, Caretaker/Extraordinary Convention Planning Committee (CECPC) Sen. John James Akpanudoedehe said the ban is a good way to curb the excesses of Twitter and deliver Nigeria from intimidation and undue influence of outsiders.
It said the activities of Twitter as an organization were becoming a national security threat to Nigeria as a country.
The statement added that local developers who take up the challenge will get the support of the government through the Ministry of Communication and Digital Economy.