Apologize To Gov. Diri, Attract Federal Projects To Develop Bayelsa- Bodmas To Ebebi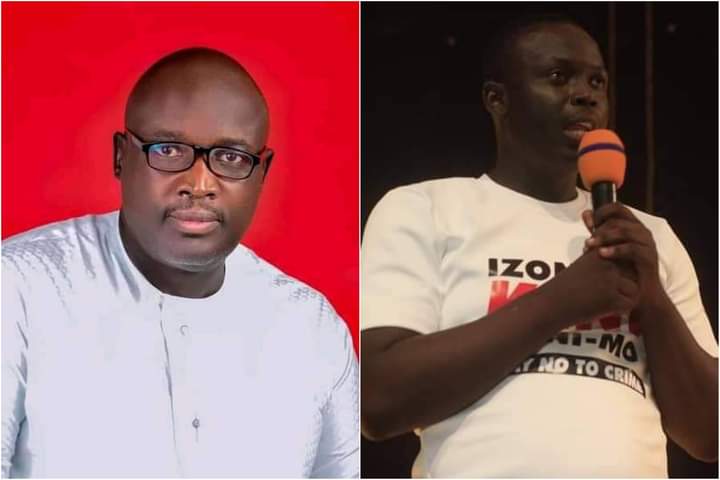 Ijaw religious advocate, Apostle Bodmas Prince Kemepadei has tasked a former Deputy Governor of Bayelsa state, Rt. Hon. Peremobowei Ebebi to rather use his influence to attract federal government intervention in the ongoing construction of the Sagbama/Ekeremor road that also connects his village instead of making arbitrary statements that will plunge Bayelsa into another phase of poverty.
The former Deputy Governor had during the weekend urged the Bayelsa state Governor, Senator Douye Diri to join the All Progressives Congress (APC) in Bayelsa State as a criteria for speedy developments.
But the Ijaw advocate in his statement to newsmen, described Ebebi's statement as irresponsible and without any sense of patriotism.
"Such irresponsible statements without any form of patriotism coming from an Elder statesman who once served Bayelsa as Deputy Governor only points to the fact that Bayelsa's underdevelopment is the product of previous handlers who had no vision for the state, but to gather wealth and advance their political reputation
" Our people are being marginalized in Federal positions, yet the former deputy governor keeps mute because of political party interest, recently there were recruitments in the civil defence, Bayelsa's position were replaced with that of non-indigenes
" As a chieftain of the APC, he should be using his position to attract federal government projects, jobs and other opportunities into the state just like the northerners are doing, but what we see our own doing is the reverse, using their party platform to undermine, deprive our people of federal benefits and promote disunity
" Clearly, Ebebi's politics is to Bayelsa's disadvantage and extension the Ijaw Nation
"Less than two years in office, Bayelsa is transforming into a burgeoning city under Gov. Diri, the governor is currently constructing a senatorial road that also connects Ebebi's village to the capital city, does the Governor needs to be in his party before he can advocate for federal intervention
" Ebebi's arbitrary position is a confirmation that those who came on the platform of change have ended up even being worse than those that they came to change. I sincerely advise the former deputy Governor to rethink his actions and tender a public apology to the Governor" – Apostle Bodmas stated.