Collapsed Bridges: Bauchi needs N10 billion to rehabilitate drains, waterways says Gov Mohammed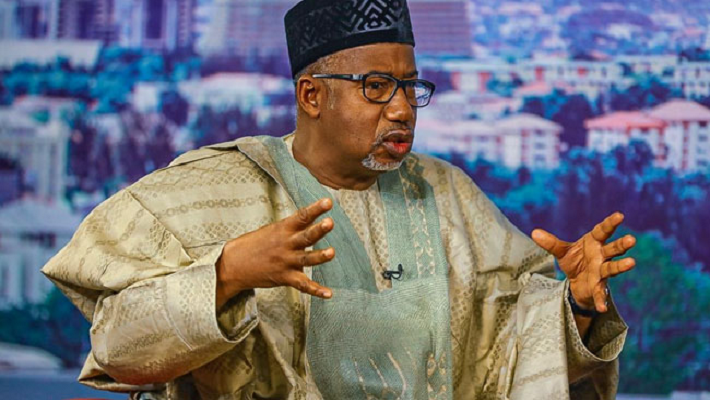 Governor Mohammed said this when he inspected the site of a collapsed bridge destroyed by torrential rainfall on Friday.
Governor Bala Mohammed of Bauchi says the state requires N10 billion intervention fund from the federal government to rehabilitate drains and waterways in Bauchi metropolis.
Mr Mohammed made this disclosure on Saturday while inspecting the Gaidar-Maiwa bridge along Bauchi-Ningi road which collapsed on Thursday due to heavy downpour.
The bridge, located in the Ningi Local Government Area of the state, connects the North-East region of the country to the North-West.
Mr Mohammed said his government has ordered for the immediate palliative work on the bridge
He said two construction firms, Mother Cat and TRIACTA Nigeria Ltd, have been mobilised to undertake palliative work on the destroyed bridge.
The governor noted that three lives were lost when water swept a passenger vehicle, adding that two corpses had been recovered from the river.
Urging federal authorities to provide a durable solution to the recurring problem, Mr Mohammed said "Kano, Jigawa and parts of the North-East had been cut off," preventing the movement of goods by commuters.
The Bauchi governor said the requested intervention fund would be utilised to execute flood control projects, to protect lives and property as well as curb outbreak of waterborne diseases.
Mr Mohammed reiterated his administration's commitment to secure the environment and protect the ecosystem.
Torrential rainfall which lasted for several hours on Thursday swept the Gadar-Maiwa bridge, thereby cutting off transportation activities between Bauchi, Kano and Jigawa States.
The rain also swept away Nabordo bridge on Bauchi-Jos road.
Many commuters were left stranded as the government did not immediately provide succour.