EFCC arrests barrister in Akwa Ibom courtroom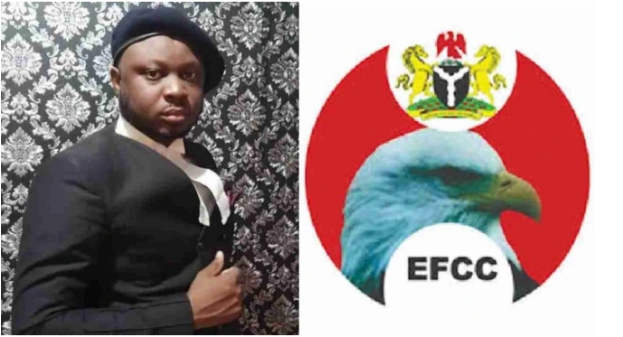 The Economic and Financial Crimes Commission (EFCC) has arrested a lawyer moments after he secured bail for his client.
EFCC operatives nabbed Ewa Okpo Edmund Esq., also known as Street Lawyer, on Monday inside court premises in Akwa Ibom.
His colleagues numbering more than a dozen stormed the headquarters of the commission's zonal office in Uyo demanding answers
The Lawyer was in court in a bid to secure bail for his client Mr Noble Tamunoateli Dainge, a 100-level student of the Department of History and Humanity Studies, University of Calabar, Cross River.
Mr Dainge is an entrepreneur who sells special breed dogs, runs a bolt taxi service and is a "legitimate" cryptocurrency trader, according to his lawyer.
It's not clear what he has been charged with.
But Ewa Okpo had accused the EFCC of "unlawfully detaining" the student and meting out "inhuman treatments".
The EFCC did not allegedly stop at the detainee. In the early days of this month, the lawyer also accused the commission of assaulting him when he had gone to its office to help submit a court order.
He alleged operatives of the agency "without any provocation whatsoever" ordered and dragged him and a bailiff outside the office.
"It was at this point that I cautioned him [EFCC operative] not to speak to me or about the court with such disrespect and that was all the inspiration he required to turn physical and ballistic on us," the lawyer told a press conference. "I was explaining the process to one of the lawyers in the said office when he forcefully dragged me out breaking off a button on my practice jacket in the process."