I Spent Over N70m On Election Campaigns – House Of Reps Spokesman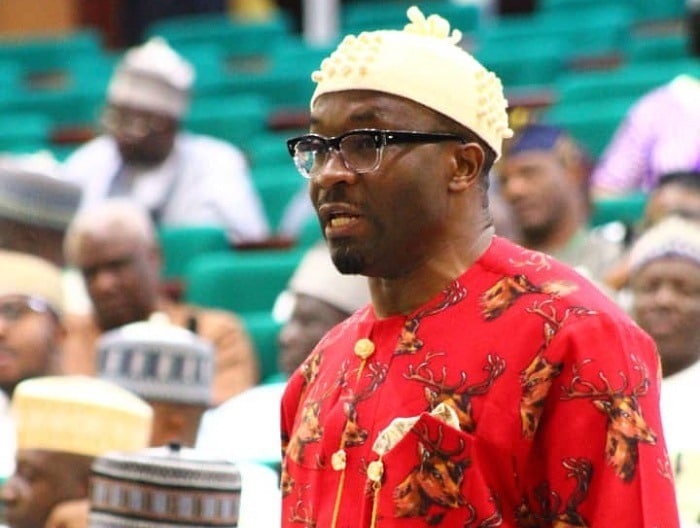 The spokesman for the House of Representatives, Benjamin Kalu has submitted that the lawmakers were right to review the limitation on election expenses in the recently-passed electoral amendment bill.
Speaking on the decision of the lawmakers to review upward the spending limit for election campaigns in the recently passed bill, Kalu argued that it is the best decision in the light of current economic realities.
TrackNews Online understands the legislators recommended N5 billion for presidential candidates, and N1 billion for those contesting for governorship, while candidates for senate and house of representatives have a spending limit of N100 million and N70 million, respectively.
The decision of the National Assembly however sparked criticisms from Nigerians.
But defending their position on the matter, the House spokesperson when he appeared on Good Morning Nigeria, a programme on the Nigerian Television Authority (NTA), on Monday said he spent over N70m for his own election campaign when the economy was not as bad as it is currently, hence the new limit is very realistic.
He added that it is not compulsory for any politician to spend up to the stipulated amount, noting that what the law fixes is the upper limit of spending.
"As you know, the issue of the amount of money that is going to be spent by people who are vying for one position or the other has been given a cap," he said.
"I saw N70 million there for the house of reps, and I know I spent more than N70 million when I contested for my election. I spent way beyond that.
"The question has always been that many complain that the amount for governor is much; the amount for president is much. What people don't know is that this is the cap — it's not the minimum. It means anything from one naira to that, but don't go beyond it. It's important for Nigerians to know this.
"But in reality, you find out that those who are questioning it are not addressing their minds to the times that we are in — with the inflation rates, what our currency is doing in the market at the moment, the affordability. What we could do before now with less amount, we can't do that with more currently.
"It's the same way all over the world. There is a sociological reason for doing that — so that positions won't be reserved for the richest," he added.
Meanwhile, Yoruba nation agitator, Sunday Adeyemo also known as Sunday Igboho, has been arrested in Cotonou, Benin Republic. Naija News reports
According to The Punch, He was arrested at the Cotonou Cadjehoun Airport on Monday night, a top source familiar with the matter told our correspondent.