Kizz Daniels Buys His Twins A Penthouse Each, Reveals The Unknown About Their Birth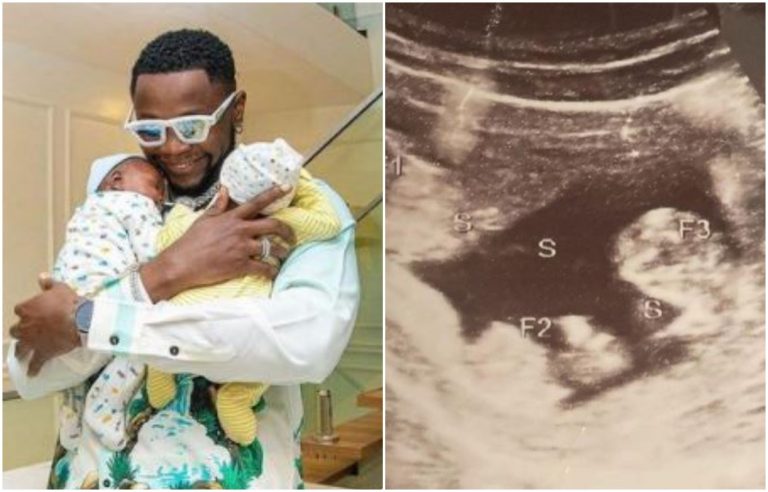 Sensational singer, Kizz Daniels who recently shared never seen photos of his twins, Jelani and Jalil on social media have revealed that they were triplets but he lost one, Jamal.
TrackNews Online reports that the singer took to his social media to announce the birth of his twins on his birthday in May.
"There is no better way to celebrate my birthday than announcing the arrival of my sons … Jelani and Jalil," Kizz Daniel wrote
Revealing the circumstances surrounding their birth, Kizz Daniels disclosed he had triplets but lost one of them, which led him to make a vow about becoming the best father to his twins who lived.
He also bought each twin a house in Lekki, Lagos.
Sharing the documents of the newly acquired homes in Lekki, Kizz Daniels wrote; 'God blessed me with 3 boys a while back, Jamal, Jalil and Jelani. 4 days after I lost Jamal. Nevertheless, I made a promise t him that I'll be the best father in the whole galaxy to his brothers… Congrats to the latest homeowners in town, Jelani and Jalil. My first gift to my sons.'
See post below;