Open Grazing Ban: Expect No Peace In Nigeria – Fulani Group Declares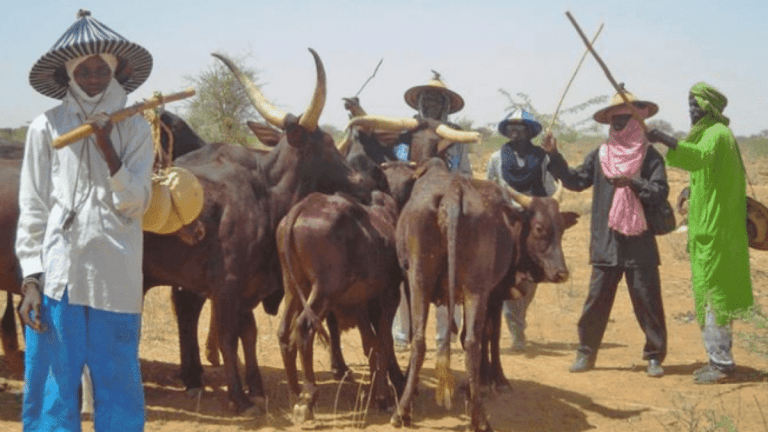 Southern governors have been told to expect no peace for refusing to back off from the ban on open grazing in the region.
TrackNews Online reports that Southern governors following incessant killings and attacks by alleged Fulani herdsmen in their various states, declared that open grazing will no longer be allowed in other to curb troubles between farmers and herders.
The state leaders had also declared September 1, 2021, as the commencement date for the implementation of the ban.
A Fulani group, Gan Allah Fulani Development Association (GAFDAN) has, however, said that the ban on open grazing in the South will spell doom for the entire country.
TrackNews Online understands that the group stated this in a statement by its National Secretary, Ibrahim Abdullahi.
GAFDAN said that the implication of the ban is Nigeria's disunity, adding that there would be no peace between the South and the North.
"If you stop open grazing in the South, you are simply saying that those people should move to the North or they should move to other parts of the country. What happens if those in the North also ask the Southerners to leave?
"Are we promoting unity or hatred? What the governors are saying is practically impossible and it does not promote the unity of this country.
"You don't stop people's means of living and expect peace to reign. So, the implication is that the unity of Nigeria is going to be in question.
"You don't expect those that will be affected to return to the North and live in peace with people from the South living in the North," the group said