The Day Buhari Wants Herdmen Killings To Stop, It Will Stop – Ortom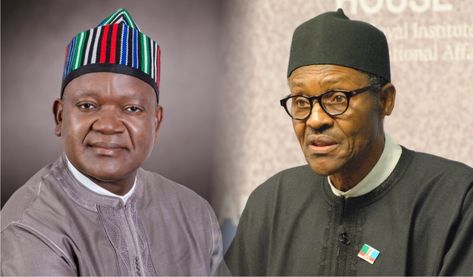 Governor Samuel Ortom of Benue State has lamented the lasted killing and abduction of residents of the state by suspected Fulani herdsmen.
TrackNews Online reports that among those to have been killed by the herdsmen are two humanitarian aid workers and his relation, an undergraduate of Benue State University.
Two of the governor's aide were also abducted in the latest attack in the North-central state.
It was gathered that when one of the phones of a victim was called, the bandits picked the call.
The bandits told the caller that they would continue kidnapping and killing until the state government repeals the anti-open grazing law.
Reacting, Ortom described the latest attack in his state as unfortunate, pointing out that bandits have now become bold.
"That is the kind of impunity we are talking about. That is the injustice and unfairness we are talking about in this country and the evil being perpetrated by these people," he said.
"We will continue to cry out to the outside world to see the genocide that is going on here in Benue State and other parts of Nigeria.
"I heard somebody made an unfortunate statement that said the Fulani bandits are like spirits so they cannot be seen. That is why they can arrest Nnamdi Kanu and displace Sunday Igboho but herdsmen cannot be arrested.
"These are people, who are romancing government officials, yet killing people, taking our children hostage, raping our children in schools and our women yet nothing is being done because they are like spirits.
"We see this militia, who come out on videos claiming that they were hired by the government and yet somebody is saying that they cannot be seen. We know that Gumi can go to the forests to see them, come back and negotiate ransom; and somebody is saying that they are like spirits.
"The day that President Buhari wants these killings to stop, they will stop. But for now, I think that this is what they want and it is not strange to me because they have said it before.
"They want to take over the country, but some of us will fight that with the last pint of our blood, that I can assure you. We cannot keep quiet in the face of injustice. If you want us to keep quiet, you must also give us justice, then we can keep quiet."