Timi Frank Meets Senator Adeleke Ahead of Osun 2022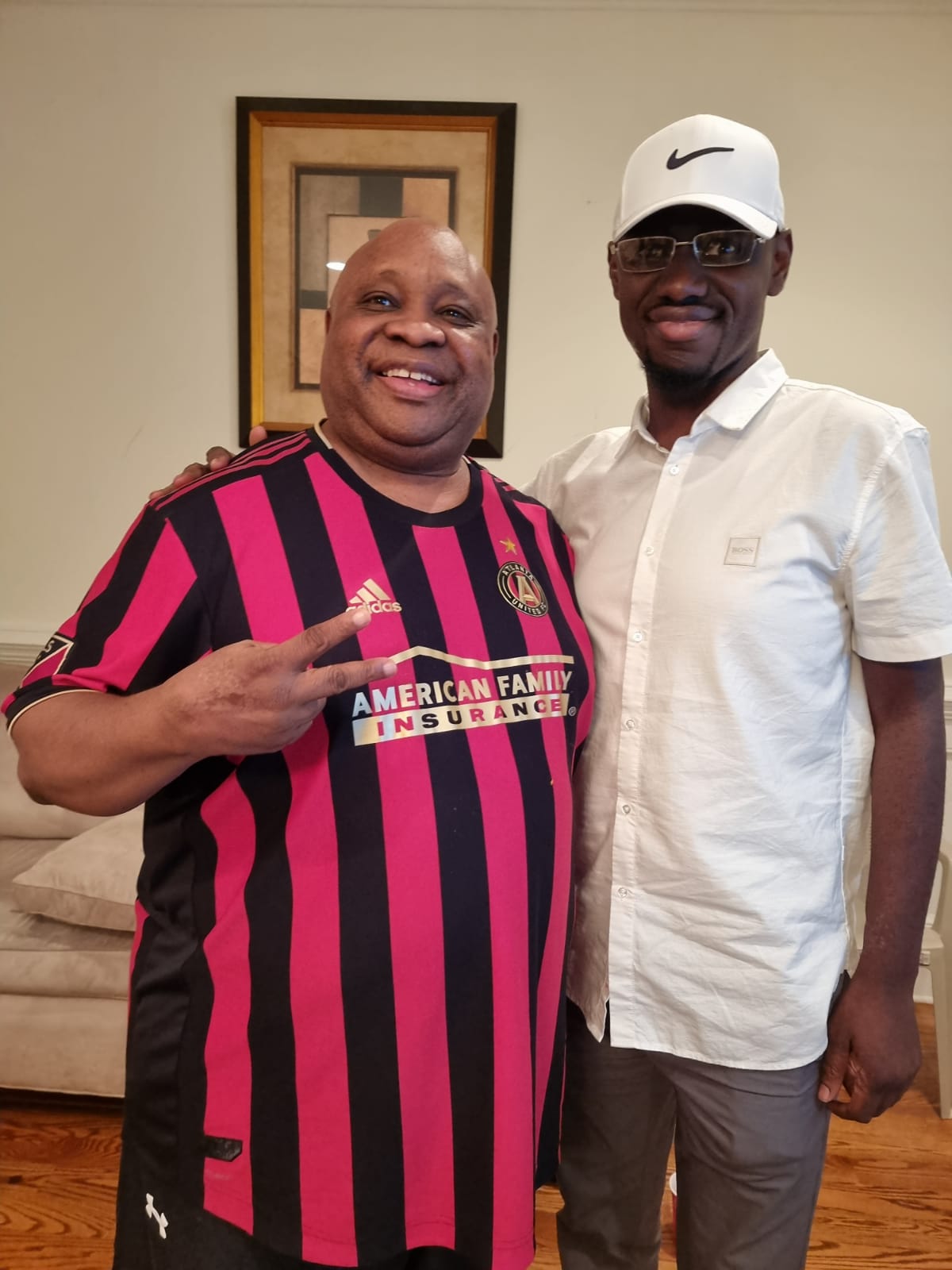 Pan-Africanist and activist, Comrade Timi Frank recently met with Osun 2018 PDP gubernatorial candidate and former Senator of the Federal Republic of Nigeria, Senator Ademola Adeleke.
The meeting which held in Senator Adeleke's Atlanta home in USA, had the duo discussing a lot of issues ranging from Pan-Africanism movements down to the state of the nation Nigeria.
Having heard the views of Senator Adeleke, Timi Frank urged him to consider running again in 2022 for Osun 2022 guber race.
According to Timi Frank, Senator Ademola Adeleke has a lot of brilliant ideas that if put into practice will especially turn Osun State in Nigeria, being the Senator's State of origin, around for good, hence the need for the Senator to consider the need to run again for Osun governorship.
The former APC Spokesperson commended Senator Adeleke for a good run in the 2018 Osun guber polls, which according to him (Timi Frank), "he (Adeleke) won fair and square, but got manipulated to be in favour of the APC candidate by the APC-led Government".