Us lady visit Nigeria for the first time with her 3years old kid after chatting man on Facebook.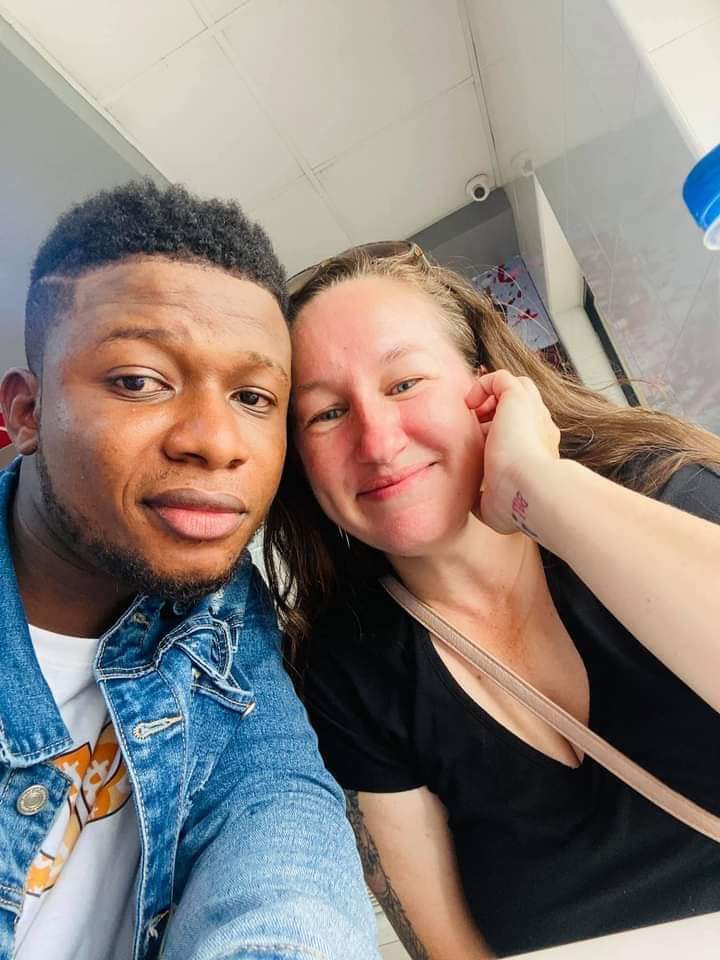 ••Sharing the post on Facebook, he wrote
Jessica is in Nigeria!!!
This morning a plane landed at the murtala Muhammed international airport, ikeja, lagos Nigeria and Jessica Morgan was on board! 🥳
It all started in August 2018. I shared an inspiring story about my businesses on a facebook platform; Nas daily global. The group had hundreds of thousands of people from different nationalities all over the world. They loved my story and many of them reached out to me and wanted to become friends. One of the was Jessica Morgan. I accepted her request to connect and we got talking afterwards. Turns out we both have shared interests and same worldviews so the friendship grew naturally. We became quite close and supported each other in whatever ways we possibly could over the following years.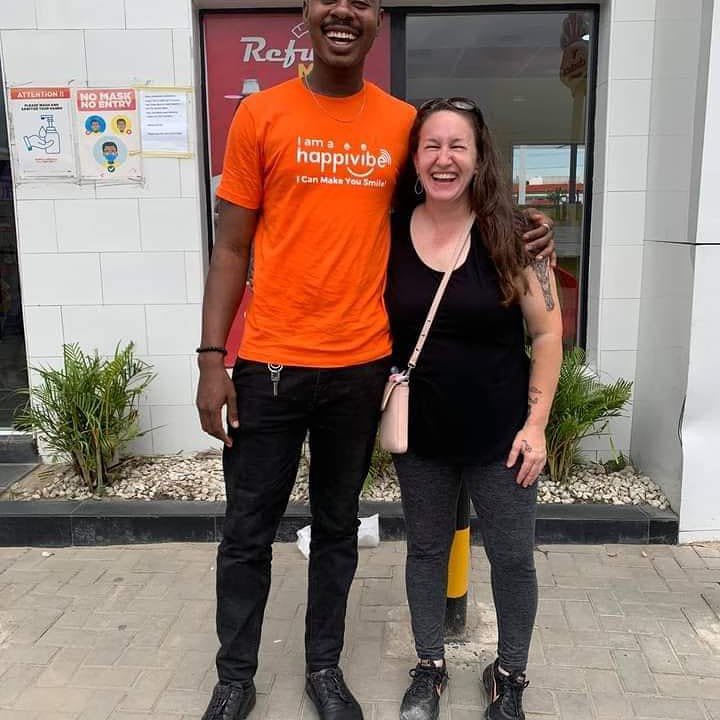 In 2020 my friend David Iyenyorochi created a facebook group, YorochiTv. I invited to Jesse to join as a founding member & she obliged. She being the open-minded person she is would go on to participate actively in the group make hundreds of friends within the community, most of whom are from Nigeria. She found another family! Over the seas, thousands of miles away. She found friends, sisters, brothers & even Love.
Today she arrived Nigeria with her beautiful baby girl Chidinma – yes, she gave her daughter an igbo name! She loves African culture that much😅- to spend her vacation.
Even before she boarded a plane in her home state of Georgia, USA, she already had a family of hundreds of people earnestly looking forward to her safe arrival here. People who genuinely love & care about her. This ladies and gentlemen, is the power of SOCIAL MEDIA.
The future is digital. So will most of our activities including human interaction. 80 percent of my friends I met or was referred to online. My past romantic relationships kicked off online & I'm pretty sure I'd meet my future wife on one of these social media platforms.
THE FUTURE OF RELATIONSHIPS IS ONLINE!
In the future alot of us will tell our children how we met their mom or dad on facebook, twitter, insta, tinder etc. This is why it's important that you optimise your social media profile. package & present yourself & your stories well. Reach out to & connect to people who you can learn something from & also give value to. It will literally change your life & that of the people connected to you. One day, like Jessica who just arrived naija today, it might be you traveling to Canada or Australia to go see & do business with the friends you met online.
Good people, help me say a BIG WELCOME to Jessica and her beautiful daughter Chidimma as they spend their vacation for we country Naija 🤗