Bayelsa State Housing and Property Board Inaugurated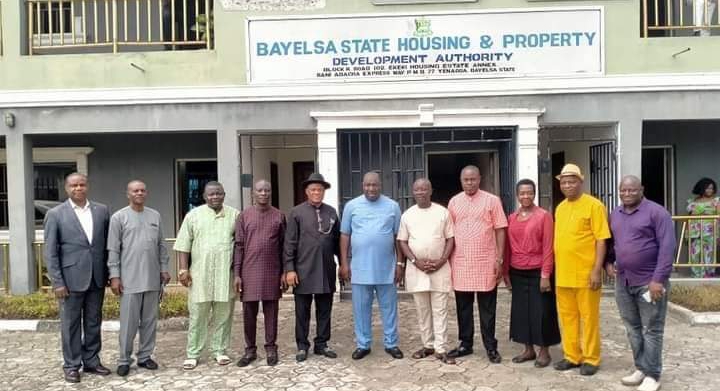 Bayelsa State Housing and Property Development Authority (BSHPDA) Board was inaugurated on the 11th August, 2021 at the conference hall of the authority.
The Chairman of the board, Hon. Lecky Tamama, in his speech thanked the Management and Staff of the Authority for the warm welcome given to them and promised to work in synergy with everyone in order to achieve the vision of the Prosperity Governor, Senator Douye Diri of providing affordable housing to Bayelsans other board members are Mr Paul Yeigba General Manager, Hon. Victor Ebiyekon Director, Mr. Bomo Serace Director also Inaugurated, Mr. Perebibo Gbogbo Director, Elder Peter Abadani Director, Mr. Sunday Bamierumo Director and Chief Harold Nimis Director. Also present at the meeting were heads of various department of the Authority.