Comrade Esele Salute the People of Edo state;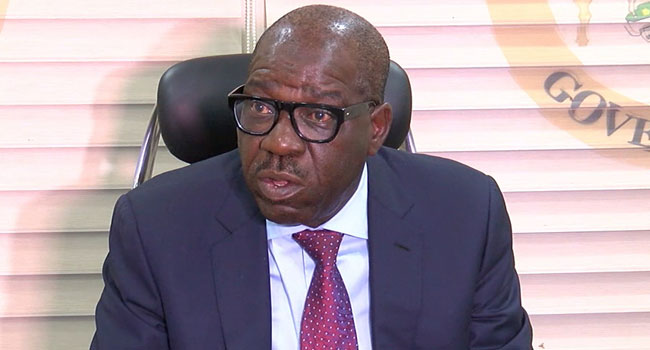 **Sue for continous Peace and Unity;
**Urged Governor Obaseki to develop a template that will eradicate the insecurity menace in the state.
By Godswill Inegbe.
A former President of Trade Union Congress (TUC), Comrade Peter Esele, has congratulated the people of Edo state, and urged them to continue live in Peace and Unity, which is a panacea for a sustainable development across the state.
In a signed statement made available to the press, on the occasion of the 30th Anniversary of the creation of Edo state, Comrade Peter Esele thanked *God Almighty* for his infinite mercy over Edo state. He further poured encomium on the people of Edo state, for their resilience and resolve to peacefully co-exist and co-habit in the face of national and global challenges.
In the same spirit, Comrade Esele expressed his heartfelt congratulation to Omo *N'Oba N'Edo, Uku Akpolokpolo, Oba Ewuare II,* for his fatherly role and prayers for the peace and development of the state.
Furthermore, the APC chieftain, registered his salutation to the services of the *past and present political, traditional, and religious leaders,* which has made Edo state a pace setter in most sectors, among the comity of states in Nigeria.
"At 30, we can beat our chest, proclaim loud and clear, that, we have come of age. Our desire to be a leading state in the federation remains resolute.
"We are a praying state, we believe that, Almighty God answers prayers. We are not ashamed to ascribe our success to God, and so let us continue to pray for the leadership of the state. We shouldn't relent in praying for the growth, progress and peace in the state.
"As we celebrate the 30th Anniversary of the creation of Edo state, let shun all divisive tendencies. Let us join hands and move our dear state to enviable height."
The former Nigeria outspoken distinguished trade unionist, however urged Governor Godwin Obaseki to develop a template, that will eradicate the upsurge of myriad insecurity menace, that has made residents in the state, to live in fear and despondency.