EQUIP THE GIRL CHILD CAMPAIGN UPDATE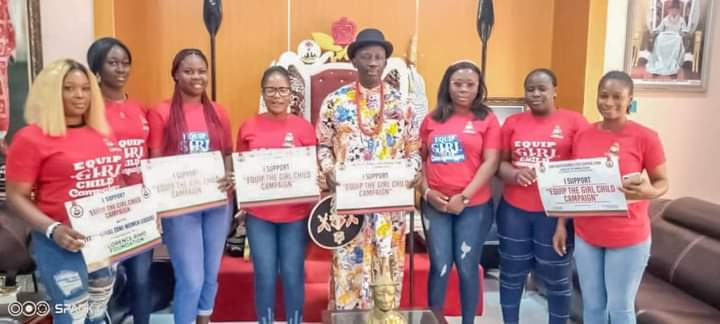 Earlier on Wednesday 25th August, 2021, the Woman Leader, Ijaw Youth Council (IYC) Central Zone, Comr. Ebi Kutu and her team visited the Ibenanaowei of Ekpetiama Kingdom, His Royal Majesty, King. Bubaraye Dakolo, Agada IV, in his Palace in Gbarantoru Town, Yenagoa Local Government Area, Bayelsa State, to introduce to the Royal Father the forthcoming programme tagged, "EQUIP THE GILD CHILD CAMPAIGN" which is coming up on the 8th of September, 2021, here in Yenagoa, Bayelsa State.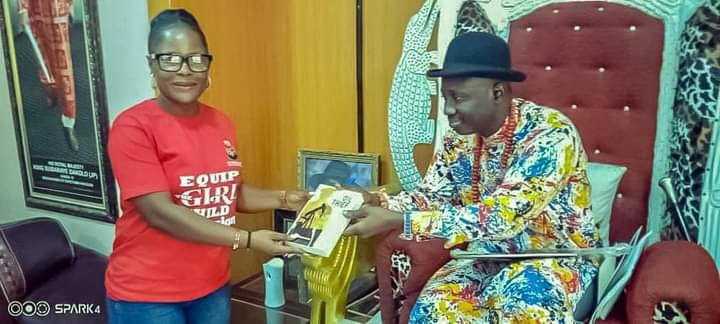 The reason of the visit was for the Woman Leader and her team to partner with the Royal Palace in the pursuit of a better livelihood for the female genda in the locality especially in Gbarantoru and the neighbouring Coummunities which the Royal Majesty Govern for them to equally have a sense of belonging with the necessary ideas and incentives when it comes to female enlightenment due to the negative deficiencies the female genda has suffered in the past.
In his response, the Royal Majesty applauded the genuine efforts of the timely initiative of the Woman Leader. He equally used the medium to appreciate the team for the visit, and also, he promise to partner with the team positively in ensuring that the Girl Child achieve all it takes in the society. He also commended the idea of the IYC Woman Leader towards the lofty campaign being carried at this time when women are being harass and abused on daily basis.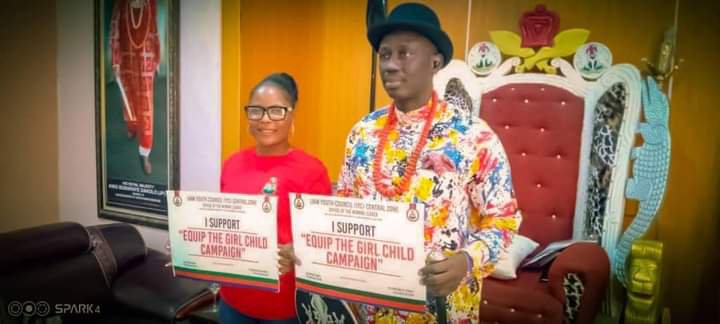 Finally, the monarch express his joy and pleasure by admitting that his Office and the Palace is behind the project and as such, the monarch promised to lend his support 100% in order for the programme tagged "EQUIP THE GIRL CHILD CAMPAIGN" to be successful.