Is It The End Of Soludo's Guber Ambition As Appeal Court Rules Umeoji As Authentic APGA Candidate?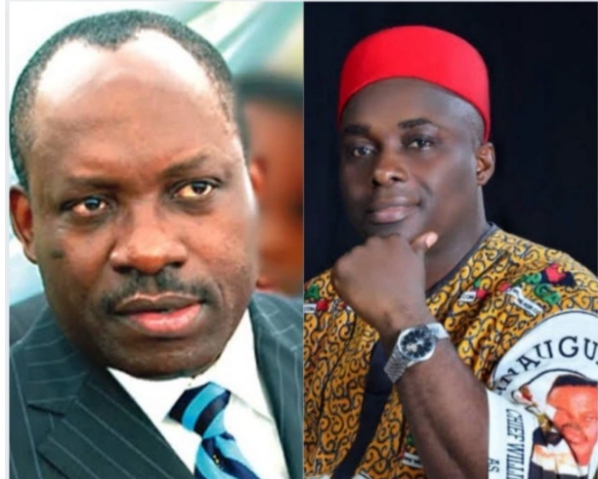 Former Central Bank of Nigeria Governor, Professor Chukwuma Soludo has not hidden his desire to govern Anambra State.
His ambition to succeed Governor Willie Obiano by March 2022 appears to be having setbacks as a result of the internal crisis rocking his party, APGA.
According to a report from Leadership newspaper, The Appeal Court in Enugu today ruled that Honourable Chukwuma Umeoji is the authentic candidate of APGA for the November 6 Guber election in Anambra State.
This is a big setback for Soludo and that's why I ask if this is the end of his guber ambition. It is interesting to know that popular opinion in Anambra State favour Soludo to emerge as the next Governor of Anambra State.
If an exit poll on the Anambra guber election is conducted today, Soludo will come top. But unfortunately, the internal crisis in APGA may stop him from appearing on the ballot.
I am surprised that till now, APGA which controls only Anambra State is yet to put its house in order less than 4 months before the guber election in Anambra State.
The stakeholders in the party have failed to find a lasting solution to this crisis due to their selfish interests. I need to remind them that PDP, APC and YPP are ready and are working tirelessly to govern the state.
So they should not feel that come rain come sun, the people of Anambra will vote for the party. I feel for Soludo whose only hope is the final decision of the Supreme Court on this matter.
As it stands now, Chukwuma Umeoji stands a better chance of appearing on the ballot as the candidate of APGA in the November 6 guber election.
If the Supreme Court declares that Umeoji is the authentic candidate of APGA for the November 6 guber election, it means that Soludo will have no other option than to wait for the 2025 guber election in Anambra State.
A lot of Anambra people prefer Soludo. I doubt if they will vote APGA if Umeoji becomes the guber candidate of the party.