Okosikeme Mark 2 Years In Office And International Youth Day Celebration With Primary School Pupils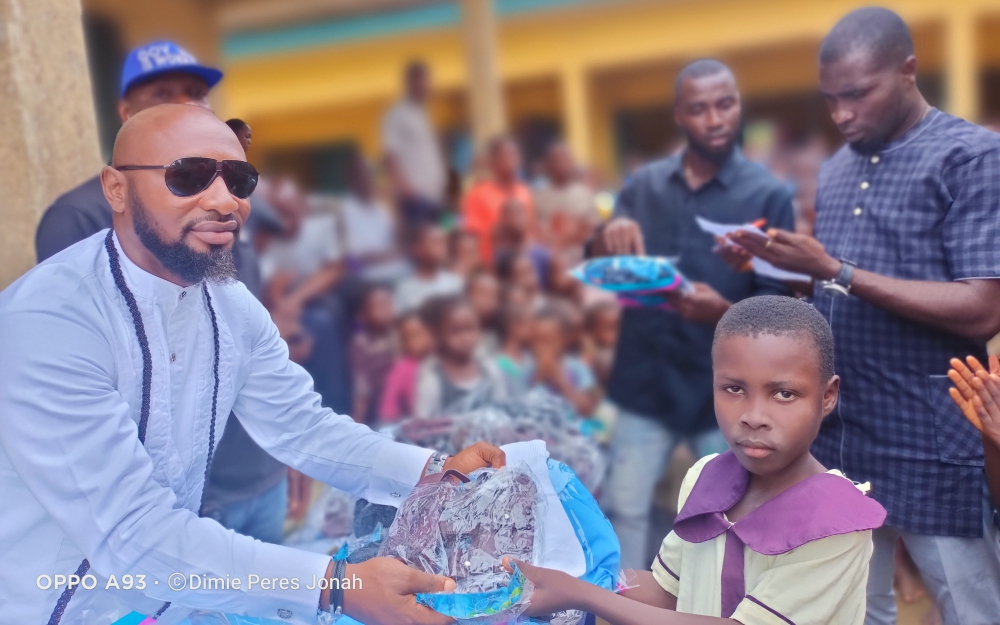 •••Donates School Uniforms, Sandals and Stockings for Ogobiri Primary School I and ll Pupils.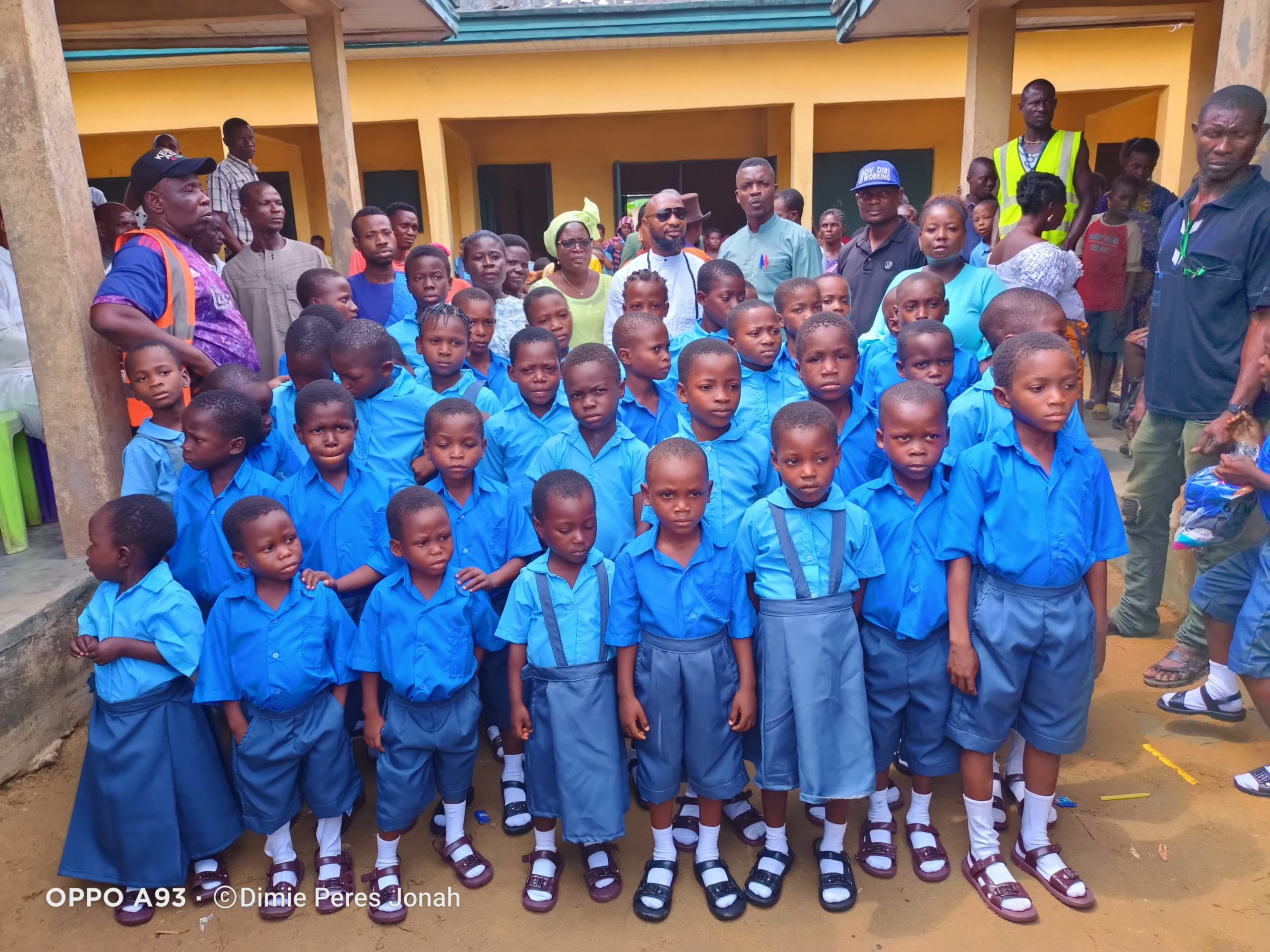 The Vice Chairman of Sagbama Local Government Area, Hon. Emmanuel Okosikeme on his approach to building a better society for the younger generation, marked his two year in office and the 2021 Youth Day celebration at his maternal home, Ogobiri Community primary school l and ll in mein clan.
Hon. Okosikeme in his speech reiterated, Primary education is the foremost and basic right of every child, and such should be encouraged to the latter.
He made this known through his media team, stating, the main objective of primary education is to bring awareness among the children, opens avenues of opportunities along with self-development and to reduce inter-generational poverty. Noting his gesture is a direction from God which educational outreach is targeted to go round mein Clan.
He further said, in order to achieve all of these in preparation of a better tomorrow, parents owns their children obligation of ensuring accessibility of children to education.
Hon. Okosikeme gifted school uniforms, sandals and stockings as a token to encourage the both primary schools in Ogobiri community as over one hundred pupils smiled home with brand new school materials.
Ogobiri Traditional Ruler, HRH Samuel Yekwe, Chiefs, CDC, Headmistress and teachers appreciated the Vice Chairman and his entourage for the August visit and noted, Okosikeme generosity towards education is a preparation of the children to compete favorably with their contemporaries around the world.
The pupils, teachers and community leaders prayed for God to replenish his pocket and bless him for greater political and business endeavors.