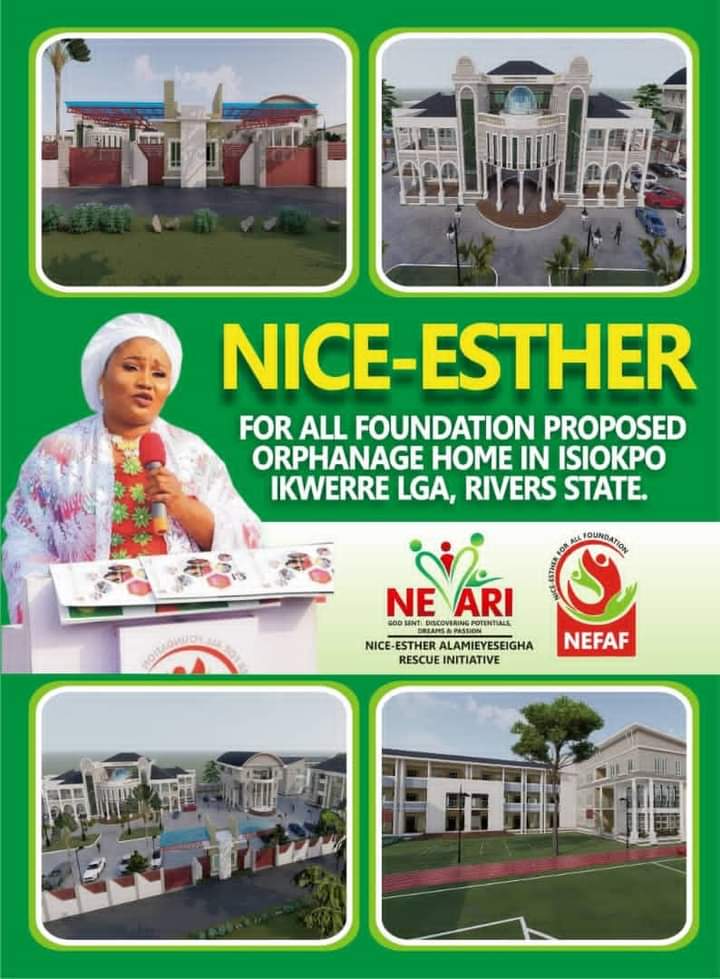 Vision 2021……..Every coin would count for:
Queen Esther's Children's Village.
We the Board of Trustees, Members, donors, friends, and Beneficiaries of NICE ESTHER FOR ALL FOUNDATIO (NEFAF), NICE ESTHER ALAMIEYESEIGHA RESCUE INITIATIVE (NEARI), an NGO that caters for the wellbeing of the Widows, Aged, Orphans and the Pysically Challenged will be glad to have you for the official Flag-off/foundation Laying Ceremony/Niger Delta Empowerment Trust Fund/16th Year Anniversary.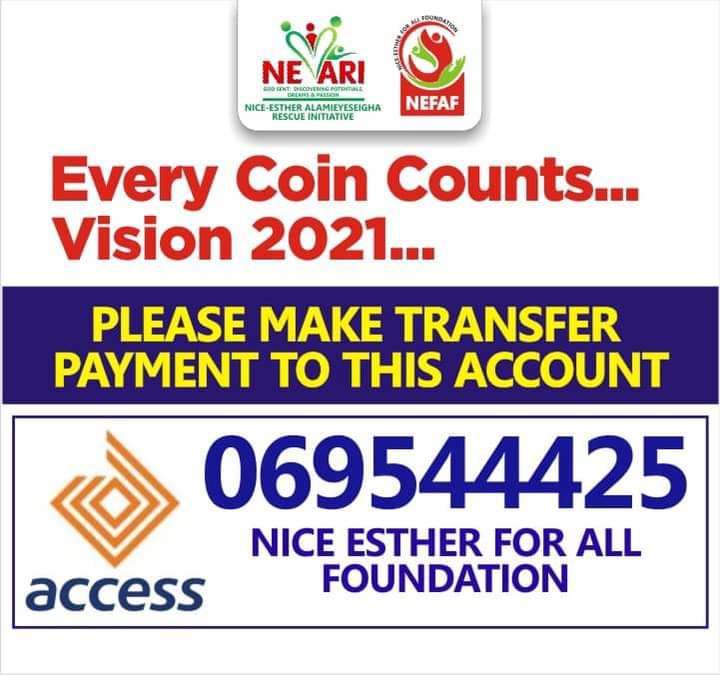 Site layout of the First Indegenous proposed private owned Orphange home in Isiokpo Ancient Kingdom, Ikwerre Local Government Area, Rivers State as the Headquarters with Annexures spread across the entire Niger Delta Communities and States.
All of these has been put together to Celebrate the the 40th Birthday of an incredible woman of honour, President General/Founder this NGO @Hon High Chief (Dr.) Mrs. Nice Aleruchi Toboulayefa Alamieyeseigha.
Date: Saturday 11th September ,2021
The event is scheduled as follows:
Time: 12noon prompt
Venue: Club 40 Road, #1 Nice Esther For All Foundation Farm Road, Okpirikpi Community, Isiokpo Ancient Kingdom, Rivers State.
NB: There will be FUND RAISING.
Thank you in advance as we highly anticipate your presence.
For more information pls contact: (08029614817)