UAE to supply vital documents to secure 30 years imprisonment for Hushpuppi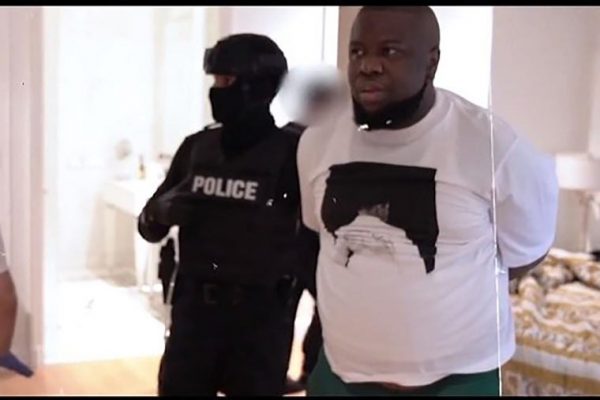 The United Arab Emirates, UAE, has revealed the country played a crucial role in bringing disgraced Nigerian internet fraudster, Ramon Olorunwa Abbas, popularly known as Hushpuppi before a United States court.
This is just as the country says more money laundering documents will be released to the U.S. to ensure that Hushpuppi spends a long time behind bars, possibly 30 years.
The 37-year-old Hushpuppi, and 10 others were arrested in July 2020 following a raid at a 5-star luxury hotel in Dubai, UAE.
He pleaded guilty to money laundering in a US court last month and could face 20 years in prison.
Recently, an FBI special agent, Innocenti, following months of investigation, unsealed how Hushpuppi and five other members of his syndicate swindled a Qatari businessman of $1 million and laundered the proceeds through bank accounts around the world.
"The defendants allegedly faked the financing of a Qatari school by playing the roles of bank officials and creating a bogus website in a scheme that also bribed a foreign official to keep the elaborate pretence going after the victim was tipped off," said acting US attorney Tracy Wilkison.
"Abbas, who played a significant role in the scheme, funded his luxurious lifestyle by laundering illicit proceeds generated by con artists who use increasingly sophisticated means. In conjunction with our law enforcement partners, we will identify and prosecute perpetrators of business email compromise scams, which is a massive and growing international crime problem."
Commenting on the development, Hamid Al Zaabi, director-general of the UAE's Executive Office of Anti-Money Laundering and Counter-Terrorism Financing, said the case was a testament to UAE's commitment to international co-operation on these cases, state news agency Wam reports.
"This case will act as a landmark for the effectiveness of multinational collaboration," Mr Al Zaabi said.
"While led by the Federal Bureau of Investigation, the UAE law enforcement community played a strategic role in the apprehension of the defendants."
Prior to his arrest, Hushpuppi was notorious for displaying extravagance. He also lived in the residence of the Palazzo Versace on Dubai Creek where he paid over $10000 monthly and owned a fleet of luxury cars.