Zambia Decides: President Lungu alleges rigging as opposition party leads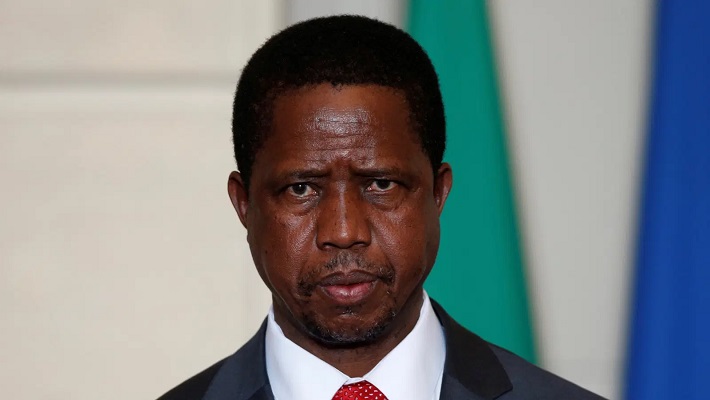 Mr Lungu has been in power since 2015 and is seeking to extend his rule.
Zambia President Edgar Lungu has alleged that the general elections taken place in the country were not free and fair, following early results placing opposition leader Hakainde Hichilema of the United Party for National Development (UPND) in the lead.
In a statement reported by Reuters, Mr Lungu said "the general election in three provinces, namely, Southern province, North Western province, and Western Province, were characterised by violence, rendering the whole exercise a nullity."
Mr Lungu, who has been in power since 2015 and was seeking to extend his rule, added the killing of Patriotic Front chairman in the North Western Province on the election day and the harassment of Patriotic Front polling agents in those three provinces as reasons why the elections should be rendered null.
The Thursday elections were declared to be relatively peaceful by African and European observer missions.
The first results had initially been expected on Friday but were delayed after a high voter turnout extended vote counting, and political parties objecting to the electoral commission's initial figures.
Hakainde Hichilema garnered 449,699 votes against the 266,202 votes counted for Mr Lungu in the Saturday results.
Mr Hakainde Hichilema, leader of the United Party for National Development (UPND), has disregarded Mr Lungu's claims, describing it as a "desperate final act of an outgoing administration."