Trouble As Man Catches Wife Having Sex With Male Colleague – [Video]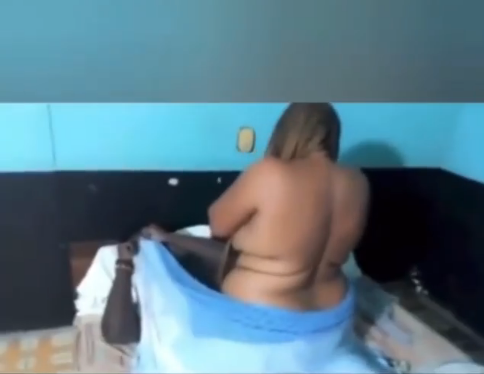 A Ghanaian man has caught his wife having sex with a man on their matrimonial bed.
As seen in a video clip now viral on social media, the husband who is said to have returned home from work unannounced, caught his wife on top of her male colleague.
Despite being angered by the scenario, the man took out time to record the moment in case the two attempt to deny having an affair.
Feeling ashamed and guilty of her promiscuous life, the woman could be seen and heard crying while her work colleague who is already into trouble, is heard begging for forgiveness as he tried to put his face away from the camera.
Watch the video below as shared on Instagram by ghsplashnews:
Recall that about two weeks ago, residents of FESTAC Town in the Amuwo-Odofin Local Government Area of Lagos State were thrown into commotion after a sex worker allegedly killed a trader with a razor blade.
Tracknews Online reports that the culprit, simply identified as Precious attacked Sunday Emmanuel during a misunderstanding and slit his stomach with a razor.
It was gathered that from testimonies that one Buchi, a car marketer, visited FESTAC around 4:00 am on Wednesday, September 1, 2021, and confronted Emmanuel who owns a makeshift shop on First Avenue, where he sold alcoholic drinks.
Precious who usually visit the spot at late night hours in search of customers reportedly came into contact with Emmanuel and an argument ensued between them and degenerated into a fight.
Precious reportedly brought out a blade and slit the stomach of the 32-year-old trader. "After perpetrating the crime, she boarded a motorcycle to escape. The guy who was attacked ran after her, but the injuries made him fall and he died, because his intestines came out," Buchi revealed.