DR DOODEI SUCCESSFULLY SCREEN AS CHAIRMANSHIP ASPIRANT AHEAD OF INC ZONAL ELECTION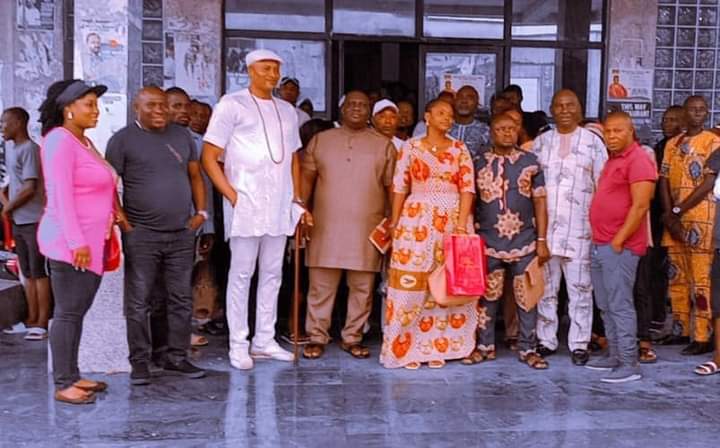 Just as the zonal election of Izon (Ijaw) National Congress ( INC) approaches, the crown Prince of Tarakiri Clan in Southern Ijaw extraction, Dr. Doodei Week appeared before the electoral committee and was successfully screened at the Ijaw house sani Abacha expressway Yenagoa on 4th October, 2021.
Recalled that, few months ago Dr Doodei took a royal visit to the Amananaowei of Anyama- Ijaw federated community, Tarakiri Clan, HRH King Amen Sariki (Anyan V), seeking for royal blessing charged to contest as Chairman Central Zone.
The Izon (Ijaw) National Congress (INC) is an umbrella body of the Ijaw ethnic group "set up to defend the rights of Ijaw people anywhere in the world. Which came into existence in 1992 when leaders of the Ijaw ethnic nationality met in Patani, then in Rivers State. to devise new strategies and long-range political calculations for a fair share of the resources in the country which its leadership cut across four zones just has it's mobilization The mobilisation encompasses the Ijaws in Rivers, Ondo, Delta, Edo and Akwa Ibom states.
Dr Panebi Ugo who speaks on the antecedents of Crown Prince said with his wealth of experience the right of ijaw people will not be thwarted he said.
Shortly after the successful screening exercise, the crown Prince thanked his kinsmen, supporters, and his campaign team.