Guests Commend Asanakpo On His 12th Year Wedding Anniversary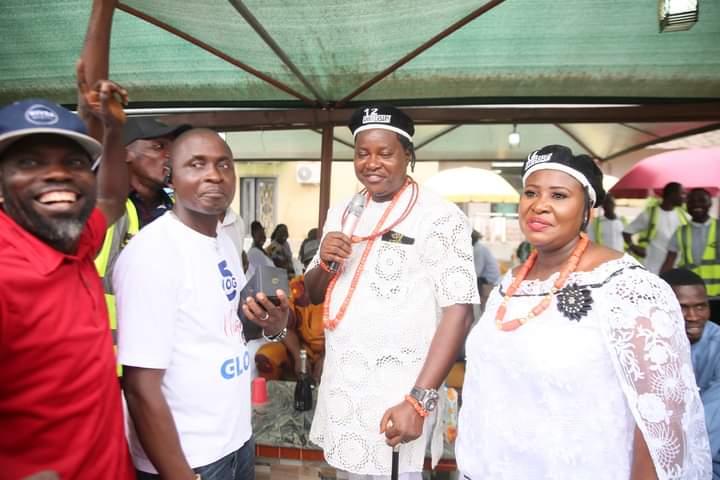 The ACP Nengi Jephtah who was Chairman of the occasion in his opening remark, has called on married couples to keep faith alive when the storms of marriage hit the relationship.
Speaking during the 12th wedding anniversary of High Chief & Mrs Oyinkuro Lucky Asanakpo reception held in Yenegue-Epie, he admonished couples to commit their marriages to the hand of God for sustenance.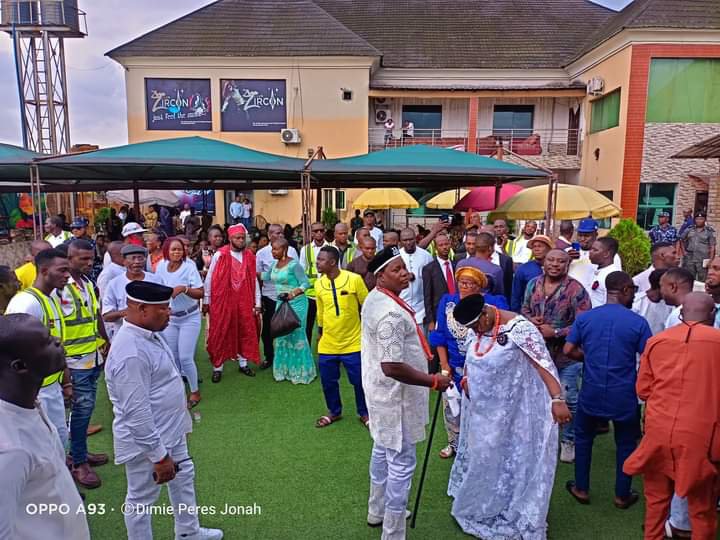 HRM Pere Albert, the King of Odoni kingdom who also graced the occasion as royal father of the day, was full of praise to High Chief Lucky Asanakpo for his commitment to the development of the kingdom which explains why he was considered for a Chieftancy title.
The king called on the couple to eschew any form of bitterness so that God will continually bless their marriage.
On his part, Barr. Monday Eke, an in law of the Asanakpos said, as an elder brother of the High Chief Lucky, his heart had always blessed the relationship even before the marriage. From day one, I knew that they are meant for each other and I am very proud to note that the marriage is waxing stronger by the day. They shall grow from strength to strength in Jesus name., he prayed.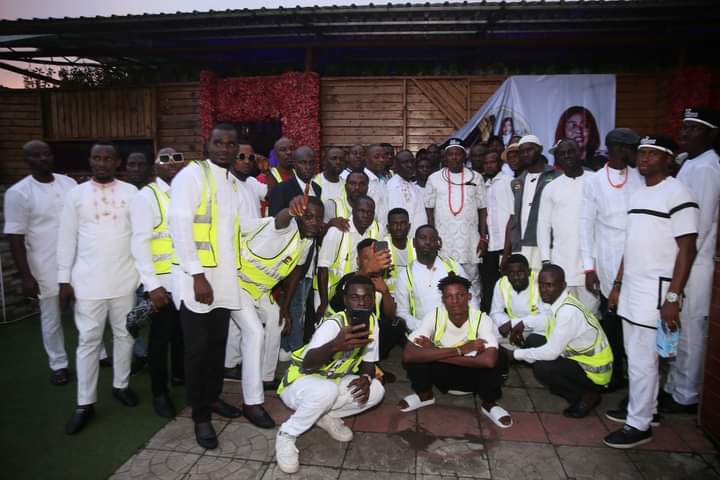 In the same vein, Mrs. Ebizi Ndiomu Brown advised the couple to be faithful and open to each other as they have always done so as to keep the bound alive adding that they should not allow a third party to interfere into their family affairs.
She prayed that the Almighty God will continually keep them together until eternity.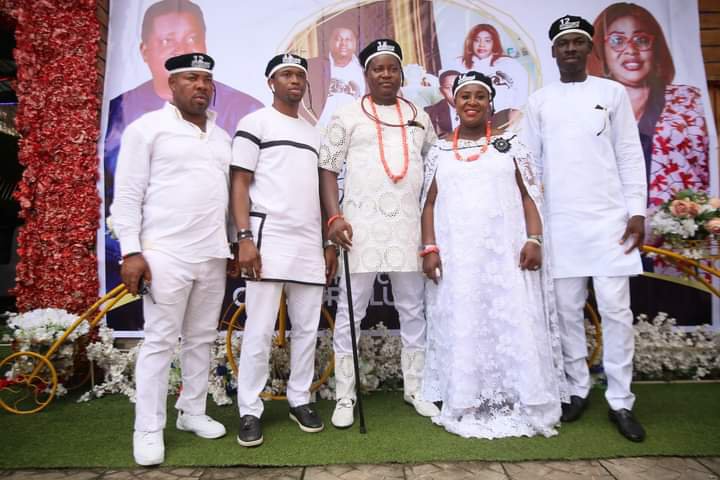 Senator Moses Cleopas, on his part hinted that the Asanakpo's are a family friend and that they have been there for each other long before the relationship was solemnised and concretised into marriage.
He said that he was proud to identify with the couple and prayed that God should continually bless the relationship more and more.
Others who also eulogies the couple for their ability to sustain the marriage includes Hon. Agwanana Solomon, State PDP Chairman, High Chief Felix Omemu, South South PDP, Rt. Hon. Tonye Emmanuel Isenah, Hon. Jonathan Obuebite, Hon. Doubiye Alagba, Chairman of Vigilante Security Services. Hon. Lucky Youbogha, Director Special Duties & Transport, Govt House also spoke words of encouragement about the couple.
In attendance, Hon. Okubonanabo Victor, Prince Doodei Week, Hon. Richman Samuel Ebipade, Hon. Wisdom Fafi, Hon. David Alagoa, Hon. Ebikidimie Tobi, Mr Abalaru Tamaraukuro, Hon. Weris Tike, Hon. Richard Perekeme, Hon. Salvation Ibena Rufus, Hon. Embeleakpo Alale, Chief Nigeria Kia, Hon. Okosikeme Emmanuel, Hon Okubokakpo Ombu, Hon. Ifiemi Ebite, Randy Awolowo and many others.