Lai Mohammed denies 'stealing' N100 million from Kwara Gov, Abdulrazaq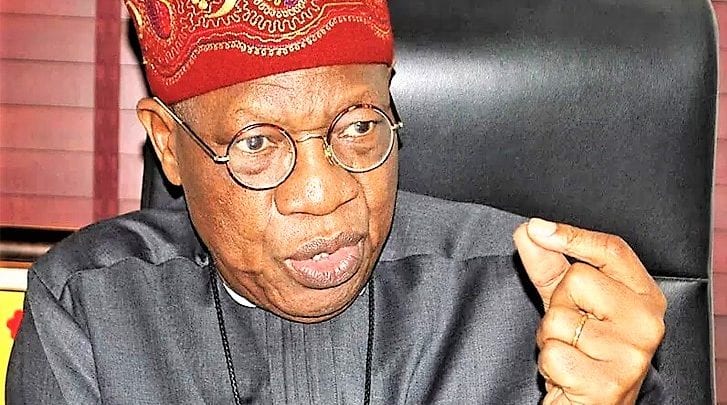 Nigeria's Minister for Communication, Lai Mohammed has reacted to allegations that he 'stole' N100 million from the Governor of Kwara state, Abdulrahman Abdulrazaq.
Abdulrazaq, in a recent interview with Thisday, accused Mohammed of diverting N100 million donated to him during his campaign for governor by an Igbo businessman.
Mohammed described comments made by Gov. AbdulRazaq as false allegations. The governor also alleged that the minister dehumanised him during the campaign and other preparations towards the 2019 Governorship and other elections in the state.
Reacting to the development when he featured on a phone-in programme of TV Continental, "This Morning.'' Mohammed said: "I read the article and I also read the response of some people."
"I believe that issues of national importance I have come here to discuss are more important than the personal disagreement between me and the governor."
"At the appropriate time and forum, I will respond to the false allegations